Best Forex trading platform for Europeans in 2021 After ESMA
As a trader you may be confused on the best forex trading platform for europeans after the new ESMA regualtions. After ESMA regulations Europeans may be wanting to trade with higher leverage that is offered by their European broker.
Today, we will discuss and find out exactly who is the best forex trading plaform for Europeans in 2021. Keep reading to find out!
Okay so the new ESMA rules are now fully in affect. Lets recap some of the changes down below:
Leverage limits between 30:1 and 2:1, which vary according to the asset being traded:
30:1 for major currency pairs
20:1 for non-major currency pairs, gold
10:1 for commodities excluding gold
5:1 for individual equities
2:1 for cryptocurrencies
Margin close-out rule.
Negative balance protection for clients
Prohibit any Incentive programs ie – Bonuses
Standardized risk warnings
After the new ESMA regulations have come into full effect, we have compiled a list of the best Forex trading platforms for Europeans. These brokers are ideal for trader that reside in these countries:
Austria, Belgium, Bulgaria, Croatia, Cyprus, Czech Republic, Denmark, Estonia, Finland, France, Germany, Greece, Hungary, Iceland, Ireland, Italy, Latvia, Liechtenstein, Lithuania, Luxembourg, Malta, Netherlands, Norway, Poland, Portugal, Romania, Slovakia, Slovenia, Spain, Sweden and the UK.
All Brokers listed below have be verified to be regulated within the European Union and in good standing with their regulators. 
One of the most conterversal ESMA regualtion ( for brokers)  requirement is that broker need to clearly display how many of there clients lose money.
We have the latest information on the best and worst brokers with the highest and lowest percentage of losing clients.
Number one on our list is HYCM. They are regulated by the FCA and CySec and are fully complant with ESMA regulations.
HYCM are not new to the Forex scene. Being in business since 1977 has given HYCM a great deal of respect and trust in the industry.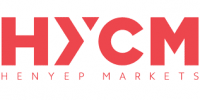 | | |
| --- | --- |
| Broker Type | Market Maker |
| Regulations | FCA, CySec, CIMA |
| Min Deposit | $100.00 |
| Account Base Currency | USD, EUR, GBP, RUB, AED |
| Max Leverage | 1:200/ EU clients 1:30 |
| Trading Platforms | Metatrader 4 |
The number two spot goes to easyMarkets. easyMarkets have been around for a while since 2001. They are one of the most popular broker for retail traders especially to new traders.
easyMarkets is regulated by the ASIC and the CySec. If you reside within the EU you will fall under the CySec regulations.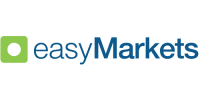 | | |
| --- | --- |
| Broker Type | Market Maker |
| Regulations | ASIC and CySec |
| Min Deposit | $100.00 USD |
| Account Base Currency | AUD NZD CAD HKD CNY USD GBP EUR JYP SGD |
| Max Leverage | 1:400, EU Clients 1:30 |
| Trading Platforms | easyMarkets trading app, Web Trader, Metatrader 4 |