Forex Broker Reviews & Ratings 2023
All New Forex Broker Ranking & Reviews, Updated For 2023!
Discover the freshest, most thorough forex broker reviews & ratings for 2023 exclusively at Forex Crypto Hub. 
Are you looking for a new forex broker or want to explore other options and better trading conditions available to you? If so, you've come to the right place!
We know finding a new forex broker isn't easy. You're not just choosing from hundreds, even thousands of brokers online. The forex industry is constantly changing, and it's hard to keep your finger on the pulse. 
There is a constant stream of considerations to keep in mind, such as new regulations, products, platforms, bonuses & promotions, contests, fines and warnings. With all these variables, it can be hard to assess which forex broker is safe and reliable and provides the tools and conditions you need to succeed. Forex Crypto Hub is your go-to portal for the latest forex broker reviews. 
Forex and CFD brokers give you access to trade or speculate on the foreign exchange market and numerous other asset classes as contracts for difference. Almost anyone can open a real or demo account and begin trading financial markets with a minimum deposit of just $10. To trade effectively, you need to find the right broker. Not all of them offer reliable services, and worse, some of them employ dishonest practices.
That's why it's essential to study the forex broker reviews we publish on Forex Crypto Hub before investing your time and money with a broker. We carefully filter all the available forex brokers, platforms and sites, to bring you the most reliable and trustworthy forex broker reviews and forex platform rankings.
Top Forex Brokers By User Rating
Top 10 International Forex Brokers
In this list, you'll find the top ten international forex brokers of 2023, reviewed by Forex Crypto Hub analyst Mark Prosz. He goes above and beyond to uncover essential information to help you make the right choice.

USD EUR GBP AUD CAD BITCOIN GOLD

USD, AUD, EUR, GBP, CAD, JPY, NZD,CHF, SGD, HKD

Leverage: 888:1** see note
USD EUR GBP JYP CHF AUD RUB PNL HUF SGD ZAR

USD EUR GBP AUD NZD SGD CAD JYP ZAR

Leverage: 400:1 |EU clients 30:1

AUD, CHF, EUR, GBP, HKD, CNY, NZD, SGD, USD



Leverage: 400:1 | EU clients 30:1


USD EUR GBP AUD CAD BITCOIN GOLD

USD AUD EUR GBP CAD JYP NZD CHF SGD HKD

USD EUR GBP JYP CHF AUD RUB PNL HUF SGD ZAR

USD EUR GBP AUD NZD SGD CAD JYP ZAR


AUD, CHF, EUR, GBP, HKD, CNY, NZD, SGD, USD

USD, AUD, CAD, SGD, GBP, EUR



Forex Broker USA Reviews 2023
Due to complicated US forex regulations, most international forex brokers do not accept traders who are residents or citizens of the United States. Therefore, US traders need to choose brokers regulated in the United States. There are only a handful of forex brokers in the USA. Here is a list of brokers licensed and authorised in the USA.


AUD CAD EUR GBP HKD JYP SGD CHF USD


AUD CAD EUR GBP HKD JYP SGD CHF USD
Forex Platform Rankings 2023
Choosing the right forex trading platform can sometimes be confusing. As a new trader, it's easy to think MetaTrader 4 is the only platform available. But that's not the case. There are several trading platforms with unique features and certain advantages and disadvantages depending on your trading strategy.
If you're a new trader, you don't really know what you need at the beginning, making it difficult to choose the best forex trading platform. So, we've done the hard work for you! 
Below is an overview of the most popular trading platforms forex traders are using in 2023. 
MetaTrader 4
MetaTrader 4 is the de facto official trading platform of the forex industry. Most brokers offer the platform despite being antiquated. MT4 has been effectively obsolete since the introduction of MetaTrader 5, yet many traders and brokers continue to favour MT4.

Brokers offer MT4 to their clients for free. You can download the platform and create a demo account either from a forex brokers' website or the MetaQuotes website. 

MetaTrader 4 is available on PC, macOS, Linux, iPhone, Android and web browsers.

The platform offers the most popular and widely used forex indicators and tools, which can be added or removed to any price chart in seconds. More indicators can be downloaded via the MQL5 community, or you can build them yourself using MQL4.
cTrader
cTrader is a modern trading platform that has been competing against MetaTrader 4 for more than a decade.

Only a few dozen brokers offer the platform, meaning there is less choice of brokers for traders wanting to use cTrader.

cTrader is available on PC, iPhone, Android and web browsers.

Many traders, especially younger generations, are drawn to cTrader because of its modern and intuitive design. Experienced traders appreciate cTrader for its advanced features, which other platforms lack.
MetaTrader 5
MetaTrader 5 is the successor to MetaTrader 4. Although MT5 was released in 2010, it only began to gain traction in 2018 when MetaQuotes, the software developer, announced it would no longer provide updates for MT4. 

MT5 is a multi-asset class platform that can connect to stock exchanges to purchase shares, unlike MT4, which only supports contracts-for-difference.

The appearance of MT5 isn't much different to the predecessor MT4; it retains the classic MetaTrader experience.

MetaTrader 5 is available on PC, macOS, Linux, iPhone, Android and web browsers.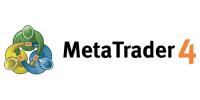 Most forex broker around the globe either use MetaTrader 4 or have supporting bridging applications to integrated it into their trading software platform.
MT4 can be downloaded for free either from the forex broker website or the Metaquote software website.  It can be used on any PC or Mac computer.
MetaTrader 4 has fully integrated and the most popular and widely used forex indicators and oscillators, which can be added or removed to any price chart in seconds. More indicator free and paid can be download via the Metaquote website.


cTrader is a web-based platform that allows traders to transform any internet connected compatible computer into a sophisticated trading station. Fx Traders can access and manage their trading account from any place at any moment after successfully logged in.  
Efficient data delivery system, cTrader charting tools enable the fastest information delivery method allowing traders to make smarter and better-informed forex trading investments
Speedy order placement, fx traders can fill and place their orders in just milliseconds, there is no limit to the number of simultaneous order that they can process with the software "no order queue" feature.
How we select the best brokers
We understand that it is important for you to have a trustworthy FX broker to deposit your money in and trade. New traders who can't see the technical advantages of a broker are easily enticed by superficial offers, like bonuses, competitions and gifts, or they gravitate to the biggest forex brokers.
The forex industry is plagued with dishonest brokers and scammers who will make a midday snack out of an inexperienced FX trader. These corrupt brokers will usually have all the necessary fine print and disclaimers that they are supposed to have. But many people fail to see the fine print and may fall for such brokers.
Too many FX traders end up falling victim to these brokers, who use a professional-looking website and then take your money. That is why we recommend starting your search for a broker with our forex broker reviews.
Every broker we review and list on Forex Crypto Hub is reputable, regulated and trustworthy. We ensure they all have an excellent track record, clean regulatory history and positive reviews from clients. We carefully conduct due diligence when we search for the most trustworthy forex trading brokers. 
Some of the characteristics we assess while reviewing brokers include:
Where their offices are located:

If you can't tell where an online forex broker's actual office is, you must be careful with them. A good company will always provide a physical address to customers.

What trading platforms they offer:

With several different trading platforms available to trade forex, you should know what platform they offer and if it is reliable. Some of these are award-winning; others are developed by the broker and may not meet the same high standards as other platforms. The most popular platforms are MetaTrader 4 MetaTrader and

cTrader

. 

Regulatory bodies:

Offering forex trading services is a regulated activity in most countries. Therefore, brokers need to be authorised. There are many regulatory bodies, known as national competent authorities, and each authority governs in different ways. Many brokers in Europe are regulated by

CySEC in Cyprus

, whereas the CFTC and the National Futures Association regulate US forex brokers. These regulatory bodies make rules to protect traders. We ensure that the sites we list follow these rules. 

Customer experience:

You should be able to trade securely and safely online without worrying about the safety of your funds. You should be able to get support when you need it without waiting hours or days. The broker should also make it easy for you to deposit and withdraw funds. We only include the websites that are well-known for their excellent customer service satisfaction. 

And much more:

Other criteria we use to sift through the huge number of forex trading brokers online is the conditions that they place on you, the methods you can deposit funds for trading, the trade execution speeds, commissions and fees, and more 
Our forex reviews are up to date!
The Forex Crypto Hub team is constantly monitoring and updating reviews to ensure we're constantly on top of the changes in the forex broker industry. We also rank the premium brokers with a score between 1 and 10, so you can quickly assess the differences. The rankings on our site are dynamic and change as services improve or degrade over time.
A portion of the Sign up links to brokers websites are affiliate links. We many receive a commission with no charge to you. This enables us to keep creating helpful forex trading content for our readers for free.