CySEC Regulated Forex Brokers In 2022
Cyprus is home to hundreds of forex and CFD brokers. The Mediterranean Island become somewhat of a hub for online trading companies to launch regulated investment firms and access the entire European market and many third countries. This article explores CySEC Regulated Forex Brokers, an overview of Cyprus forex regulations and a look at the brokers authorized by the regulator.
Article Summary:
What is CySEC

Financial markets regulation in Cyprus

Overview of CySEC regulations

Why do Forex brokers choose Cyprus

CySEC Forex broker list

Best CySEC regulated Forex brokers
What is CySEC
The Cyprus Securities and Exchange Commissions, better known as CySEC, established in 2001, is the national competent authority of Cyprus, responsible for supervising the investment and securities market in the country.[1] The organization is led by Demetra Kalogerou (BSc, MSc, MPhil) since 2011, the Chairwoman of the Cyprus Securities Exchange Commission.[2]
Cyprus Investment Firms, also known as CIFs, are entities licensed by CySEC to provide various investment and ancillary services and forex brokers fall into this category. 
As of the 8th of February 2021, CySEC regulates 242 Cyprus Investment Firms.[3]
CySEC has several important responsibilities. The commission reviews applications and grants licenses to investment firms, such as forex brokers and CFD providers. 
The regulator may suspend or revoke licenses, conduct investigations and issue fines or warning to companies that fail to follow the rules.
Financial Markets Regulation in Cyprus
In Cyprus, there are two financial markets regulators, the Cyprus Securities and Exchange Commission (CySEC) and the Central Bank of Cyprus (CBC). 
CySEC is only responsible for regulating investments and securities markets, issuers and dealers. The CBC regulates other financial services like banking, loans, and payments.
CySEC oversees the Cyprus Stock Exchange, which is a market, and it approves and monitors the companies applying to issue shares and publicly list them on the exchange.[4] Currently, there are 21 publicly listed companies approved by CySEC and traded on the Cyprus Stock Exchange.[5]
Besides CySEC, the Cypriot financial markets are also regulated by the Central Bank of Cyprus, known as the CBC. 
Primarily, the CBC licenses and regulates banks, credit institutions, electronic money institutions, bureaux de change businesses and leasing companies. 
A bank that wants to offer securities trading services would need to be licensed by CySEC and CBC.[6]
Overview of CySEC Regulations
Cyprus has been an EU member state since 2004. Therefore, CySEC follows European directives and regulations such as MiFID II (Directive 2014/65/EU), the second Markets in Financial Instrument Directive and MiFIR (Regulation (EU) No 600/2014), the Markets in Financial Instruments Regulation.[7] [8]
MiFID II is a directive featuring maximum harmonization principles. 
When adding the directive into national law, countries may not include their own initiatives that would weaken harmonization between member states. MiFIR is a regulation, which becomes law the moment the European Council passes it.[9]
European regulated forex brokers don't just follow the directives mentioned above and regulations. 
Still, they are all supervised by ESMA, the European Supervisory Markets Authority, a supranational competent authority that, per MiFIR, has product intervention powers and may dictate what products investment firms may offer, how they can offer them and who may use the products.[10]
Before 2018, when MiFID II and MiFIR came into effect, national competent authorities like CySEC make their own rules. 
The previous MiFID was primarily focused on exchange-traded products like stocks rather than over the counter traded products like forex and contracts for difference. 
Therefore, there was a lot of difference between how one country regulated forex brokers compared to another.
MiFID is essentially a massive rule book for regulators, authorized entities, and industry professionals must follow. 
The directive outlines practices like capital requirements, reporting obligations, how brokers must execute transactions, safeguarding methods, organizational requirements, and getting a license to become a regulated investment firm.
Why Do Forex brokers Choose Cyprus?
It might seem strange that a tiny island in the Mediterranean is home to so many forex brokers. Cyprus isn't an offshore destination, at least not anymore, especially as it's fully integrated with the European Union. 
At a time, it was relatively easy to acquire a CySEC forex license and eventually, it became the go-to destination for genuine reasons.
Forex brokers are attracted to Cyprus for several reasons, but most can be summarized as cost, culture and politics.
Lower fees – Regulatory fees for submitting an application are lower than other regulators in Europe. To apply to CySEC to be a CIF costs 7,000 euro.[11] Although the fees are lower, it's worth keeping in mind that MiFID II standardizes is capital adequacy requirements. Any broker-dealer will need to maintain at least €730,000 in tier one capital.
Low corporate income tax – Cyprus has one of the lowest corporate tax rates in Europe, currently set at 12.5%. If a company is registered as a technology, then corporate income tax is just 2.5%.
Zero tax on dividends – When shareholders of a Cypriot company are also Cyprus residents, there is no tax on dividends.
Low personal income tax – Cyprus also has one of the lowest personal income tax systems, offering a tax-free allowance of the first €19,500 per year. The last tax bracket is 35% starting from an annual income of €60,000.
Member of the European Union – Cyprus is a member of the European Union, permitting Cyprus Investment Firms to passport their services to other member states.
Holiday destination – Cyprus is a sunny Mediterranean island and popular holiday destination, making it an attractive place for bringing talent from overseas.
English is an official language – Cyprus is just one of two countries in Europe, besides British territories, where English is an official language, making business easier.
Common law – Cyprus follows a common law legal system, much like the rest of the Western world, making it a familiar business environment.
CySEC Forex Brokers List
There are more than 200 CySEC regulated forex brokers. 
A complete list of Cyprus forex brokers is maintained on the CySEC website for investors to verify if their broker is authorized and which services they are permitted to offer. 
The complete CySEC broker list is below and was taken straight off the CySEC website, https://www.cysec.gov.cy/en-GB/entities/investment-firms/approved-domains/
Best CySEC Forex Brokers List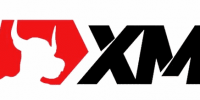 | | |
| --- | --- |
| Broker Type | Market Maker |
| Regulations | IFSC, CySec, ASIC |
| Min Deposit | $5.00 |
| Account Base Currency | USD, EUR, GBP, JPY, CHF, AUD, RUB, PLN, HUF, SGD, ZAR |
| Max Leverage | 888:1. *Leverage depends on the entity of the group and the financial instrument traded. |
| Trading Platforms | Metatrader 4/5, Webtrader |
| | |
| --- | --- |
| Broker Type | ECN, DMA |
| Regulations | ASIC, CySEC |
| Min Deposit | $100.00 USD |
| Account Base Currency | AUD, CAD, CHF, EUR, GBP, HKD, CNY, NZD, SGD, USD |
| Max Leverage | 1:500 |
| Trading Platforms | IRESS, Metatrader 4 and 5, MAM, PAMM |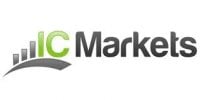 | | |
| --- | --- |
| Broker Type | ECN |
| Regulations | ASIC, CySEC |
| Min Deposit | $200.00 |
| Account Base Currency | USD, AUD, EUR, GBP, CAD, JPY, NZD,CHF, SGD, HKD |
| Max Leverage |  500:1 |
| Trading Platforms | Metatrader 4/5, cTrader, Webtrader, API Trading, MAM / PAMM |
Best CySEC Regulated Forex Brokers
Cyprus is home to many of the top brands in online trading. XM and HotForex are companies founded by Cypriots and brands FXTM, FxPro and easyMarkets launched in Cyprus more than a decade ago.
Pros and cons of CySEC regulation
CySEC regulated forex brokers have gained a bad reputation, and this led to mistrust amongst traders.
There have been a few scandals in the past, and the media criticised how CySEC handled them.
Notably, the IronFX scandal where the infamous forex broker had a reported client money hole of $176 million and following years of investigations settled with CySEC for €335,000.[12]
Advantages of CySEC regulation
CySEC regulated forex brokers follow the same rulebook as all other European regulators. You can submit complaints to ESMA or CySEC.
Retail traders' benefit from best execution policies, negative balance protection and knowing funds are held in segregated bank accounts in a European bank.
CySEC offers an investor compensation fund covering clients' losses should a broker fail to meet its obligations up to €20,000.
Disadvantages of CySEC regulation
Leverage is capped at 1:30 on major forex pairs for retail traders.
Cyprus has attracted a bad reputation since the IronFX scandal and the 2013 banking crisis.
Cypriot brokers may not offer bonuses, rebates or other incentives.
Suppose you're not a European resident or citizen. In that case, there is little protection offered when trading with a CySEC regulated broker, or any EU-regulated broker for that matter.
*A portion of the Sign up links to brokers websites are affiliate links. We may receive a commission with no charge to you. This enables us to keep creating helpful forex trading content for our readers for free.