MT4 or Metatrader 4 is probably one of the world's most popular open source trading platforms and is one of the reasons US forex brokers use MT4. 
One of the main reasons for Metatrader being so popular is due to the 30+ built-in technical indicators, which can aid traders in becoming profitable. 
Not only that but there are literally thousands of additional technical indicators that can be downloaded and accessed through Metatrader code base and marketplace. 
The inclusion of third-party add-ons means traders can actually program and build their own technical indicators to suit their trading plan and style. 
One such example of a custom built add-on is the Stealth Order, which anonymity trades from other traders.
The US Forex Brokers Using MT4 are:
Forex.com

LMFX

FxChoice

Oanda

IG

ATC Brokers
List of US Forex Brokers using MT4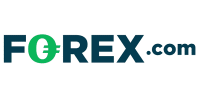 | | |
| --- | --- |
| Broker Type | Market Maker |
| Regulations | NFA, CFTC, RFED, FCM |
| Min Deposit | $50.00 |
| Account Base Currency | USD CAD GBP |
| Max Leverage |  50:1 |
| Trading Platforms | FOREXTrader, Metatrader 4 |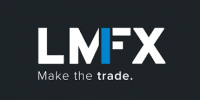 | | |
| --- | --- |
| Broker Type | ECN |
| Regulations | UNREGULATED |
| Min Deposit | $50.00 |
| Account Base Curreny | USD, EUR, GBP, AUD, CAD, Bitcoin, Gold, Bitcoin Cash, Litecoin, Ethereum and XRP |
| Max Leverage | 1:1000 |
| Trading Platforms | Metatrader 4, Web trader, Mobile app(MT4) |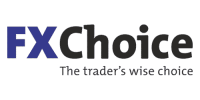 | | |
| --- | --- |
| Broker Type | ECN |
| Regulations | IFSC |
| Min Deposit | $100.00 |
| Account Base Curreny | USD, EUR, GBP, AUD, CAD, Bitcoin, Gold, Bitcoin Cash, Litecoin, Ethereum and XRP |
| Max Leverage |  200:1 |
| Trading Platforms | Metatrader 4/5 |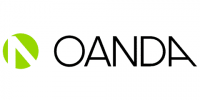 | | |
| --- | --- |
| Broker Type | Market Maker |
| Regulations | IIROC, CIPF, NFA, FCA, CFTC, ASIC, MAS |
| Min Deposit | $1.00 |
| Account Base Currency | AUD CAD EUR GBP HKD JYP SGD CHF USD |
| Max Leverage |  50:1 |
| Trading Platforms | Web trading, Metatrader 4, Oanda desktop trading platform |
The Metatrader platform features something called "Expert Advisors" which are actually trading robots, and these robots can do tasks such as analyze forex price quotes and actually enter positions based on preset conditions determined by algorithms. 
This is to help traders become more profitable by allowing a machine to make the difficult choices for you, as well as long and laborious calculations. 
The Metatrader platform also features a mobile application giving busy traders to move away from their desk and take their trades with them, all without losing any functionality! 
The mobile app contains three different chart types, nine different time frames as well as the thirty technical indicators, market news and a chat box so traders can interact with other fellow traders.
U.S.A FX Brokers – The Basics
Forex brokers are firms or companies that give traders access to a platform, which allows them to engage in the act of buying or selling foreign currencies.
US Forex brokers using MT4 make it completely possible for traders to open a trade by buying a currency pair and consequently selling that same currency pair for a profit. 
For example, if I wanted to exchange British pounds for U.S dollars, then I would have to buy the GBP/USD pair. 
One thing that people often forget about brokers is that they have to make money for their service, and they do this in two ways.
Firstly through the bid and ask spread of currency pairs. 
For example, if the GBP/USD pair is priced at 1.50020 bid and 1.50030 ask, then the spread between those two prices is .00010 pips. 
So when the trader opens up a position with the broker at the ask price, and then closes their position at a later date at the bid price, the broker will collect the spread amount. 
Secondly, some brokers may actually charge additional fees for access to premium products such as software, and some may charge a fee per transaction or a monthly fee. 
Although the competition between brokers is relentless so the need to eliminate any kind of fees is paramount in order to bring in traders to join their platform.
Some of the popular a U.S. regulated forex brokers include:
Forex.com

: Owned by an NYSE-listed company called GAIN Capital Holdings, which offers tight spreads as well as plenty of technical indicators

Oanda

: Oanda offers very competitive spreads with no commissions and deep market liquidity.

TD Ameritrade

:

DOES NOT

offer metatrader 4 but features powerful charting tools which are capable of monitoring multiple currency pairs at once. All with a social aspect too that include tools to analyse social sentiment.
Regulation
With the foreign exchange market being the largest and most liquid market in the world. 
This means that there are unique challenges when it comes to market regulation, especially something of this size. 
You might be asking yourself how the hell do you regulate something of this size? 
Well there isn't a single governing body that sits at the top and looks over everything. 
There are actually a number of governmental and independent bodies that supervise forex trading across the globe. Below are some of the regulators for various countries:
United States

: The National Futures Association (NFA), Commodities Futures Trading Commission (CFTC)

United Kingdom

: Financial Conduct Authority (FCA)

Australia

: The Australian Securities and Investments Commission (ASIC)

Japan

: The Financial Services Agency (FSA)

Canada

: The Investment Industry Regulatory Organization of Canada (IIROC)

Cayman Islands

: Cayman Islands Monetary Authority (CIMA)

Hong Kong

: The Securities and Futures Commission (SFC)

Singapore:

The Monetary Authority of Singapore
These bodies regulate the forex market by setting certain standards which ALL brokers must adhere to with absolute compliance. 
Such regulations include being registered and licensed with the regulatory body of your country, and take part in frequent audits. 
These standards help ensure that all forex trading is not only fair but ethical too.
U.S. Brokers Using MT4
As mentioned before, MetaTrader 4 is one of the most popular trading platforms out there, so it only makes sense that brokers within the United States  will be using that platform too. 
Although these are only a handful of U.S. brokers that use the MT4 platform it is important to conduct deeper research into what other features they offer, and what their terms are regarding making withdrawals. 
Some brokers have been reviewed heavily and have been praised for their spreads, charting software and indicators, but when it comes to making withdrawals thats where they let themselves down. 
Author: Mark Prosz
Sources of information and credits for this post include: 
www.Forex.com/
www.myfxchoice.com/
www.oanda.com/