Expert Advisors have become increasingly popular on the Metatrader 4 platform, as they have been able to help transform "okay" traders into "profitable" traders. But what are these expert advisors? We will go through the best Metatrader 4 Expert Advisors, free and paid ones.
Well some of you might be thinking that it is a person who advises you on what trades to take and which trades to not take. Well in reality, they are actually programs in the terminal that have been developed in Metatrader's own language called MetaQuotes Language 4 (MQL4). 
These programs are used mainly for automation of analytical and trading processes. The powerful programs allow you to perform technical analysis of things like, price data as well as the ability to manage trading activities. 
The laborious task of having to perform technical analysis on a number of pairs can now be handed over to expert advisors that can do the work for you. 
These expert advisors aren't limited to just one symbol, no. They can be utilized across multiple markets and multiple assets, which can give you an edge over the rest of the market sentiment.
Best Free  & Paid Expert Advisors For MT4
Here are some of the best free and paid expert advisors on the MetaTrader 4 platform:
Pivot Point MT4 Forex Expert Advisor (Free): This advisor is an automated trading program based on the daily pivot point and the accompanying support and resistance levels. The author recommends using this program on 1 hour charts, and works with any of the popular currency pairs.
Moving Average MT4 Expert Advisor (Free): The popular moving average expert advisor uses only one moving average to open and close automated buy and sell trades. The author recommends using this program on daily charts using closing prices. He adds that it uses simple, yet effective money management based on previous trade performances.
Gold EAgle MT4 (Paid): This expert advisor was created for XAUUSD (Gold). This is a trend strategy that uses the TrendLine PRO indicator and trades on the M1-M15 timeframes. The price for this expert advisor is $125.
RoyalThrone (Paid): This expert advisor uses a unique system for determining critical price levels. In these areas, the advisor works out the most likely price movement and begins its work. The price for this expert advisor is $1499
Advanced Dashboard for Currency Strength and Speed (Paid): This indicator works on 28 currency pairs and based on 2 main indicators (Advanced Currency Strength 28 and Advanced Currency Impulse). It shows Advanced Currency Strength values, currency speed of movement and signals for 28 Forex pairs in all 9 timeframes. The price for this indicator is $199 for 1 year.
Expert Advisors for sale and for free are listed in the chart include the most profitable EA's.
| | | | | | |
| --- | --- | --- | --- | --- | --- |
| Expert Advisor Name | Cost | Yearly Gain | Monthly Gain | Max Drawdown | Min Deposit |
| | $229.99 | 1248% | 26% | 9.79% | $5000 |
| | $117.99 | 532% | 10.55% | 19% | $1000 |
| | $109 | 335% | 28% | 16% | 200 |
| | €229 | 49% | 2.14% | 20% | €309 |
| | $149 | 32% | 4% | 7.5% | $50,000 |
| | $0 | 63% | 4.2% | 34.2% | $200 |
| | $45 | 8.5% | 8.46% | 11% | $99.98 |
| | $488 | 37.5% | 2.3% | 58% | $3000 |
| | $277 | 246% | 20.5% | 10.7% | $2000 |
| | €121 | 15.5% | 0.49% | 9.54% | €20,000 |
| | $147 | 49% | 4.08% | 31.57% | $100 |
| | $174 | 85% | 7.08% | 47.2% | $1000 |
Down below we have listed the best FREE Metatrader 4 Expert Advisors (EA's). 
List Of Free Expert Advisors For MT4
Recommended Forex Brokers to Use Expert Advisors
Each broker are not treated equally. For the best EA's to work properly and with confidence you need to a proper forex broker you can have confidence in.
Here is a list of recommended forex brokers for MT4 expert advisors.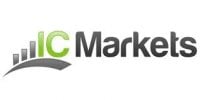 | | |
| --- | --- |
| Broker Type | ECN |
| Regulations | ASIC |
| Min Deposit | $200.00 |
| Account Base Currency | USD, AUD, EUR, GBP, CAD, JPY, NZD,CHF, SGD, HKD |
| Max Leverage |  500:1 |
| Trading Platforms | Metatrader 4/5, cTrader, Webtrader, API Trading, MAM / PAMM |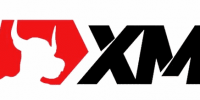 | | |
| --- | --- |
| Broker Type | Market Maker |
| Regulations | IFSC, CySec, ASIC, FCA, DFSA |
| Min Deposit | $5.00 |
| Account Base Currency | USD, EUR, GBP, JPY, CHF, AUD, RUB, PLN, HUF, SGD, ZAR |
| Max Leverage | 888:1. *Leverage depends on the entity of the group and the financial instrument traded. |
| Trading Platforms | Metatrader 4/5, Webtrader |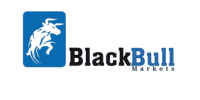 | | |
| --- | --- |
| Broker Type | ECN |
| Regulations | FSCL and FSPR |
| Min Deposit | $200.00 |
| Account Base Currency |  USD EUR GBP AUD NZD SGD CAD JYP ZAR |
| Max Leverage |  500:1 |
| Trading Platforms | Metatrader 4/5 |
How Do MT4 Expert Advisors Work?
Metatrader 4 expert advisors work by enabling you to set the parameters by which possible trades are found, and positions are opened and closed. 
To break it down, these expert advisors are built to use a set of rules to initiate trading decisions based on certain preferences. 
You can actually build an expert advisor yourself, or import and use one that has already been built like what most people do. 
However, by combining a lot of rules together and fusing them into a mathematical equation, these advisors can execute a highly sophisticated trading strategy. 
For example, let's say your expert advisor could monitor one or two markets, alerting you to possible trades when predetermined conditions are met. 
Then suppose you wanted your advisor to spot any mean reversion opportunities on EUR/USD, using the 20-day simple moving average. You would build your advisor to constantly alert you whenever the EUR/USD pair breaks out of its 20-day SMA. 
If you want true automation, you could always program your advisor to act on the opportunity that you have just been alerted to. 
You could import one that someone else has built already, or you could build one yourself to look for that specific pattern.
What is an Expert Advisor in MT4?
We have briefly mentioned what Expert Advisors are above but we will go into more detail about what they are in this section. 
Expert Advisors, or EA's are computer programs that run specifically on the MetaTrader 4 platform. 
They are used for a number of different tasks, such as monitoring and trading financial securities on the world's stock and currency markets using powerful computer algorithms. 
They seek out specific buying or selling opportunities based on predefined parameters you set. 
Then once these opportunities have been discovered, they can notify you of a potential buy or sell opportunity, or the program can enter into a position for you automatically and control the whole process. 
Once your position is open, the expert advisor can include specific conditions such as stops, trailing stops and limits.
Expert Advisors are beneficial for many reasons, but some of the main reasons include:
Timesaving: A properly configured Expert Advisor has the power to fully monitor hundreds of different markets on its own. 
Meaning it alleviates that daunting task off your shoulders giving you chance to focus on other tasks
Removes Emotions: How many times have you heard the saying "leave your emotions at the door." Well with expert advisors, it completely removes the emotion for you. This can drastically improve your trading performance and account size overall.
Flexible: Expert Advisors aren't limited to how many assets you can run them on. They can be modified to suit your needs, and can be added to, in order to spot other opportunities.
Backtests: Building an expert advisor involves a certain level of backtesting. 
But this is actually a good thing, because you can actually take past data and use it to your advantage to try and predict future price movements. 
If your predictions are profitable then you have a profitable expert advisor. If it isn't profitable, then you can edit it and change it until it is profitable.
It is extremely important to understand that expert advisors are not a sure thing and not an automatic path to riches or profitability. 
There are so many factors when trading, and using EA's can be risky when you do not know what you are doing. 
It is important that you test any EA's on a Forex demo account and then on a very small real account you are ok with losing, just in case. 
EA's do fail and losing your whole account using experts is a real possibility, So please tread carefully and HAPPY trading!
Author: Mark Prosz
Sources of information and credits for this post include: