FOREX Demo Accounts: Everything You Need To Know For 2023
Plus, A list of the Best Forex Demo Accounts
Discover the best forex demo accounts available in 2023 to practice your trading skills, strategies and test various brokers' trading conditions.
Learning to trade and understanding the mechanics of the forex market can be a daunting experience. Even traders from other backgrounds, such as trading stocks or options, have a lot to learn. 
The forex market is incredibly dynamic, and currency pairs can change trend direction multiple times per day. One of the best things about trading forex is almost every broker offers free demo trading accounts to practice before risking your money. It's much less common to get demo trading accounts to practise trading stocks, futures or options.
Article Summary:
Becoming a successful forex trader is tough but not impossible. The forex market is the largest financial market and is thoroughly covered by numerous news and information resources, and there is an abundance of forex trading education resources to help beginners master the FX market.
This forex demo account guide explores everything you need to know about opening a demo account to practice trading forex. The guide contains a list of the best forex demo accounts available in 2023.
Best Free Forex Demo Accounts 2023
Most forex brokers offer free demo accounts to prospective and existing customers, and there is rarely any obligation to open a live account to have or keep a demo account. 
Demo trading accounts aren't just for practising your trading skills and strategies, but they let you test a broker's trading conditions and platforms. 
Listed below are the top five free demo forex trading accounts according to our analysts: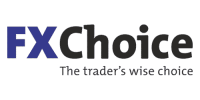 | | |
| --- | --- |
| Broker Type | ECN |
| Regulations | IFSC |
| Min Deposit | $10.00 |
| Account Base Curreny | USD, EUR, GBP, AUD, CAD, BITCOIN, GOLD |
| Max Leverage |  1000:1 |
| Trading Platforms | Metatrader 4/5 |
FXChoice demo account
FXChoice lets traders keep their demo trading accounts indefinitely. However, if you don't sign in to your demo account for 90 days, it will expire. The company lets you open up to 20 demo accounts simultaneously, ideal for testing multiple strategies. If the account runs out of balance, you can easily add more at any time. FXChoice demo accounts are available to test MT4 and MT5 with either the Classic Account or Pro Account.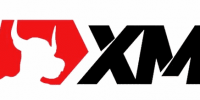 | | |
| --- | --- |
| Broker Type | Market Maker |
| Regulations | FCA, CySec, ASIC |
| Min Deposit | $5.00 |
| Account Base Currency | USD, EUR, GBP, JPY, CHF, AUD, RUB, PLN, HUF, SGD, ZAR |
| Max Leverage |  888:1 |
| Trading Platforms | Metatrader 4/5, Webtrader |
XM demo account
XM demo accounts do not have an expiry date. However, if the account is inactive for 90 days, the account will be closed. Providing you actively use the demo account, you may keep it for as long as you need. With XM, you can have up to 5 demo forex accounts at any given time. XM lets you configure your own demo account settings, meaning you choose the trading platform (MT4 or MT5), account type (Standard or Zero), 11 different base currencies and account balance (between 1,000 and 5,000,000). Because XM is a multi-asset CFD broker, you can practise trading forex, stocks, indices, precious metals and energy products.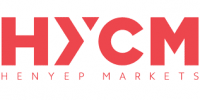 | | |
| --- | --- |
| Broker Type | Market Maker |
| Regulations | FCA, CySec |
| Min Deposit | $100.00 |
| Account Base Currency | USD, EUR, GBP, RUB, AED |
| Max Leverage | 1:200 |
| Trading Platforms | Metatrader 4 |
HYCM demo account
HYCM demo accounts expire after 14 days, but they allow you to create a new one as many times as you want. Unfortunately, this is quite inconvenient if you're testing a trading strategy, which can take several weeks to see results. You can test all three HYCM account types called Fixed, Classic and Raw, and you test both MT4 and MT5 trading platforms. All HYCM demo accounts are created with a balance of 50,000 units of the chosen base currency, for example, $50,000, €50,000, £50,000, etc., which might not be an authentic practice experience if you're not planning to deposit this much when you begin trading with a live account.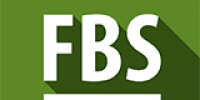 | | |
| --- | --- |
| Broker Type | Market Maker |
| Regulations | IFSC, Cysec |
| Min Deposit | $1.00 |
| Account Base Currency | USD, EUR |
| Max Leverage |  3000:1 |
| Trading Platforms | Metatrader 4/5, Webtrader |
FBS demo account
If you open a trading account with FBS Europe, demo accounts expire 90 days after they are created. However, if you're trading with FBS international, they expire after 45 days. Once the demo account expires, you can always create another. The broker offers three account types to test with a demo account. You can test the Standard and Cent accounts on MetaTrader 4 and MetaTrader 5 or the Crypto account on FBS Trader.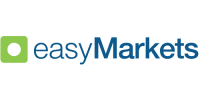 | | |
| --- | --- |
| Broker Type | Market Maker |
| Regulations | ASIC and CySec |
| Min Deposit | $100.00 USD |
| Account Base Currency | AUD NZD CAD HKD CNY USD GBP EUR JYP SGD |
| Max Leverage | 1:400 |
| Trading Platforms | easyMarkets trading app, Web Trader, Metatrader 4 |
easyMarkets demo account
easyMarkets offers their demo trading accounts for up to two weeks. The company will require you to open a live trading account and make your first deposit to keep your demo account longer than two weeks. easyMarkets lets you test their MetaTrader 4 and proprietary web and mobile trading platforms and choose from various trading account types. To open a demo account with easyMarkets, you need to create an account with your email address and provide your mobile phone number.
What Is a Forex Demo Account?
A forex demo account is essentially a trading account provided to you by a broker and loaded with a virtual account balance to practice trading without risking your own money. 
Therefore, all transactions made with a demo account are not real, meaning brokers will never send them to the market. 
The attraction of a demo account is that you can test all the features and trading conditions of a particular broker for free without risking your funds or paying commissions and other fees; it also means you won't make any money supposing you're profitable. 
Another important benefit is you can begin practising trading without the pressure and anxiety of financial losses.
It has become an expectation in the online forex trading industry for brokers to offer demo trading accounts to their potential and current customers. 
While most brokers offer demo accounts, the main difference is how long they offer the accounts before they expire. 
A demo account lets you experience trading platforms, instruments, market data, spreads, commissions, swaps and other conditions. 
It is often thought that only beginners use demo accounts. The truth is that even experienced and professional traders use demo accounts to develop, test and optimise their strategies.
What Do You Get With a Forex Demo Account?
The features you get from forex demo accounts are consistent across forex brokers. This section explores the key features of using a demo forex trading account.
Access to a trading platform
By opening a demo trading account, you get access to explore and test a forex trading platform. Most brokers offer MetaTrader 4 and MetaTrader 5 trading platforms, which provide the same functionality, no matter which broker you use. 
Some brokers offer other platforms like cTrader, Currenex, Sirix, ActTrader or a proprietary trading platform only they offer. In such cases, it can be incredibly useful to test new trading platforms before you start trading with a live account.
The features you see in a trading platform will be the same whether you log in with a demo trading account or a live account. You'll experience the same charts, timeframes, indicators and order types.
Virtual funds, and lots of it
The most important feature of demo accounts is that they come loaded with virtual balance. 
Using a demo account with a virtual balance lets traders test various strategies and approaches without sacrificing their real capital with untested methods.
Most forex demo accounts start with thousands of dollars of virtual balance. For instance, eToro's demo account is loaded with $100,000, and XM lets you choose your own balance up to $5,000,000.
The idea behind loading a demo account with a substantial amount of balance is to give traders more range when it comes to testing the markets, as they can withstand many losses that would destroy most investors' careers. 
With a larger account balance, you can check your positions less often and take on more risk before closing a position to test your understanding of trends.
Experience realistic market conditions
A forex demo account should emulate real market conditions, and most demo accounts use the same market data as the live trading server, so the quotes and charts you see are real.
Practise trading forex in a simulated environment
Trading forex is incredibly risky and far from easy. A lot of practice is needed to become a consistently profitable trader, and for some, it takes years to reach that point. 
Without a demo account, many traders would become bankrupt before they reach success. Therefore, demo accounts let traders practise in a safe, simulated environment. 
Demo accounts are an important safety net, ensuring traders have a relaxed first experience of the forex market. 
They lift the tension and stress that new traders experience when getting started and face the psychological pressures that all traders feel when dealing with loss and success. 
The main purpose of a demo trading account is for beginners to train without constantly being stressed about their money. 
The benefit is you can take decisions with a calm mind and focus on understanding how to trade since your focus won't be interrupted by painful red numbers in your account balance.
Benefits Of a Forex Demo Account
Whether you're new to trading or trying a new broker, opening a forex demo account before opening a live account is the best decision you can make, even if you're only curious about the market. 
This section translates the features mentioned in the previous section into what they mean for you.
Observe the behaviour of the forex market
The forex market is open 24 hours per day, five days a week, and exchange rates constantly fluctuate. There is a major financial centre operating during every trading session. 
Different trading pairs endure higher volume and volatility during different times of the day. Some days of the week experience major economic reports such as the non-farm payroll, central bank interest rate decisions and other major announcements. 
Therefore, the forex market is unlike any other financial market, and demo trading accounts are essential to see and feel the market dynamic.
Practice your technical analysis
There are hundreds of technical analysis indicators and tools, chart types and timeframes installed in most trading platforms and many more third-party tools available online. 
Technical analysis is essential for determining where to enter and exit the market. Besides reading textbooks and attending webinars, you can use demo accounts to interact with different indicators and authentic market data.
Practice your trading abilities
Amateur traders are one of the main target audiences of forex demo accounts. Trading doesn't just rely on theory; you need to develop considerable practical skills to trade effectively. 
The forex market is dynamic, volatile and risky. Demo accounts let you put your theory into practice. 
Before starting to trade, you need to have a strategy to manage your positions and determine when to open and close your trades. 
It can be advantageous to your learning journey to spend substantial time with a demo account to practice managing positions.
Develop and test trading strategies
Imagine you have an idea for a new trading strategy, you just bought an expert advisor or trading robot, or you want to copy another trader, but you are unsure about the prospects of success. 
In that case, you can simply use a demo trading account and test without any risk. 
Test different brokers
Suppose you're on the lookout for a new forex broker. In that case, demo accounts allow you to test different brokers, trading account types and trading platforms without having to share your identity verification data or make deposits. 
Every broker has different spreads, commissions, instruments, swaps, market data feeds and order execution quality. You can test all of these characteristics before opening a live trading account.
Disadvantages Of Demo Trading Accounts
Despite all the praise given to demo accounts in this guide, there are some noteworthy drawbacks. It's important to be aware of these shortcomings to know the gaps between demo and live trading when you practise.
You are not emotionally attached to your positions
A significant factor when it comes to trading forex profitably is how you deal with drawdown, losses. Because demo accounts provide an environment that is so safe, it influences how you respond to certain citations. 
If you're not emotionally attached to your positions, it's easy to grow complacent and let them draw down further than you would if you were trading with your money. Nothing can prepare you for experiencing a margin call with a live trading account.
You do not experience real execution
Slippage, latency and order rejections happen when you trade forex, even with very reliable brokers. Because demo accounts do not actually execute your orders, you do not experience how different factors will impact your trading strategy. 
Your account balance is not relatable
Most brokers automatically deposit tens, even hundreds of thousands of dollars of virtual funds into demo accounts. In reality, you're going to deposit much less. A larger account balance completely alters how much risk you can sustain and typically leads to trading with larger positions than you would in reality.
Forex Demo Accounts Frequently Asked Questions
Do I need to open a brokerage account to get a demo account?
No. You can open a MetaTrader 4 or MetaTrader 5 demo account directly from the MetaQuotes website without registering with any broker so that you can test its features. Similarly, you can open a cTrader demo account from the Spotware website.
How long do demo forex accounts last?
The duration brokers offer demo forex trading accounts varies. Some brokers let you use them indefinitely, providing the account is actively used within a period of anywhere between 30 to 90 days. Other brokers are more strict and only offer demo accounts for 14 days but let you keep them longer, providing you make a commitment and open a live account. In general, it's better to find a broker that doesn't limit how long you can use a demo account.
How can I experience slippage on a demo account?
MetaTrader 4 is an older trading platform and lacks many functions modern trading platforms offer. For example, cTrader completely emulates level 2 pricing on a demo account, meaning you can experience slippage and order rejections. Some brokers can even emulate latency, depending on the settings of their cTrader demo accounts.
Conclusion
Forex demo accounts are essential for beginners and are an integral component of learning to trade. Every forex training or educational expert will advocate using a demo account to learn and develop your skills and test new strategies and techniques.
If You Enjoyed this article, please Give It a Share
*A portion of the Sign up links to brokers websites are affiliate links. We may receive a commission with no charge to you. This enables us to keep creating helpful forex trading content for our readers for free.