One of the most successful and unsuccessful investments currently is the one related to Forex, or foreign exchange. Investors bet on the prices that a currency will be related to other currencies, such as dollars and euros. 
This kind of "stock" is connected to the economic situation that the countries of particular currency have. It is crucial to be able to follow the financial news and information that affects the currency prices.
It may look more straightforward than investing in companies stocks, but there is no safe bet. Therefore, it is crucial to have a good Forex broker at your disposal.
The importance of choosing the right Forex broker
If you are starting in the investment business, one of the markets could be Forex. 
For these operations, you need to select a good Forex broker. Whether it is an individual or a company, they act as the middle entity between a buyer and a seller, charging a small fee for each transaction. They are in charge of looking for the best options for their customers.
A good Forex broker company can't have an absolute thinking mentality. Even if it feels like a secure bet, it is still a game of chance, and things may turn in another direction.
What makes a good Forex broker for beginners?
There are many brokers companies out there that assure they are the best bet. How do you choose one? 
There are some concepts you should get familiar so that you can discern for yourself.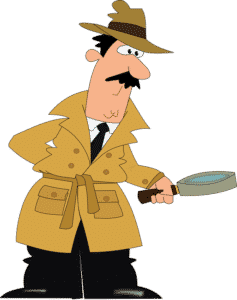 – Spreads: The spread is the difference between the price of a currency that you intend to buy and the price of the currency if you want to sell. 
The spreads are calculated in pips. One pip would be 0.0001. So, for example, if you intend to exchange dollars into euros, and the amounts are 1.5201/1.5204 (USD/EUR), the difference would be three pips (0.0003). 
As a beginner, you should pay special attention to the spreads that the broker offers you. Many brokers have a "commission-free" policy in their transactions; the reality is that they take advantage of the spread of the trade, obtaining those pips as their fee.
There are two types of spread: fixed and variable. A fixed spread means that the spread won't change, no matter the circumstances in the market. Variable spreads are usually tighter then fixed spreads. 
Sometimes a 0.0 pip difference is possible between two currency pairs. With variable spread there will be a commission attached on each trade based on the trade size.
– Trading Platform (MetaTrader and Others): Brokers work through different platforms, some of which are better than others. 
Depending on the platform, you can gain access to many exciting features, such as getting priority and notifications on specific trading markets.
Good brokers work with different platforms, which gives the traders more options, whether they prefer to work with one platform or the other. 
For traders, one of the best platforms is MetaTrader, which is very fast, so the transactions become effective within seconds. 
Another useful platform is cTrader that comes in different presentations, for desk computers and mobile devices. MetaTrader also comes in web, app and desktop platforms.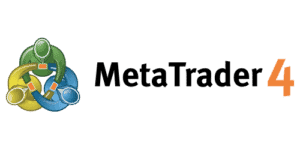 – Indicators: On the Forex trading market, an indicator is a tool that can be used to approximate of how a currency will behave in the future. 
It is based on the history of such currency, and though it is not perfect, it can be a useful tool when it comes to trading.
With this information, the broker platforms can give entry and exit signals, which indicate the time that price will stay valid. These indicators are shown in the shape of charts, allowing traders to benefit from the information.
– Customer support: One of the essential features that a broker platform must have is customer support. 
It is expected that beginners in the world of Forex trading may feel at a loss some of the times, and they will request to have a means to contact with experts on the platform. 
There are many ways to give customer support. Customers can have access to a FAQ page inside the platform that will provide them with answers for the basic doubts they may have. 
If they can't find the solution there, the broker platform should offer other ways to contact.
Other platforms have a private chat where they can contact an employee that will provide them with answers and solutions to their problems. 
Finally, they can provide a contact email for more specific and grave doubts, although they may take a longer time to answer.
– Security: Traders want to feel safe when doing their transactions. Many hackers take advantage of these kinds of platforms that allow people from different countries to make exchanges. 
Another way you could lose money is with a sudden problem on the platform that would interrupt a transaction. 
Because of these issues, brokers platform should provide security systems for their customers.
Forex brokers make sure that each transaction is confirmed before authorizing the release of the money. 
Sometimes this process may take longer than expected, but traders rest at ease knowing that their transactions are completed without issues.
Another feature most brokers have is that traders can only withdraw the money in the same method that it was deposited. If the traders made a bank transfer, they could only retrieve their gaining through bank transfers.
– Deposits and withdrawals: Finally, it is essential to know the different options that the broker platform can offer in deposits and withdrawals. 
The good forex brokers usually allow online bank transfers, wire transfers, and other methods. They also give the traders different options in currencies to open their accounts, often in dollars and euros.
Some Forex brokers also allow the traders to exchange their money into the local currency of their choice. Others don't charge fees for deposits or withdrawals. 
They have different plans that traders can utilize depending on the amount they intend to invest, some of them even starting at $1.
The Best Forex Brokers for Beginners in 2021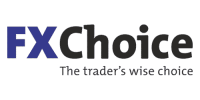 | | |
| --- | --- |
| Broker Type | ECN |
| Regulations | IFSC |
| Min Deposit | $100.00 |
| Account Base Curreny | USD, EUR, GBP, AUD, CAD, BITCOIN, GOLD |
| Max Leverage |  200:1 |
| Trading Platforms | Metatrader 4/5 |
FX choice: This broker started in 2010, it is established in Belize. It has a well-known reputation, and allow clients from many countries, even from the US.
The minimum deposit for opening an account is $100 that you can pay in dollars or euros. You can also make deposits in cryptocurrency like Bitcoin and Etherum between others.
FX choice uses MetaTrader 4 and 5 as its platforms, which are great platforms for beginners. Most of the transactions are automated, but you can choose the option to do them manually.
It offers two types of accounts. The Classic account offers spread of 0.5 pips and commission-free, while the PRO account has spreads of zero pips, but it asks $7.98 per commission.
It's a very versatile platform, and allows small deposits. Starting traders will have the opportunity to get familiar with the Forex market without risking significant amounts of money.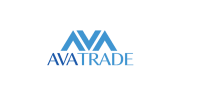 | | |
| --- | --- |
| Broker Type | Market Maker |
| Regulations | ASIC, B.V.I, FSA, FFAJ, FSCA, IIROC |
| Min Deposit | $100.00 |
| Account Base Currency | USD EUR GBP AUD |
| Max Leverage | 400:1 / 30:1 EU Clients |
| Trading Platforms | Metatrade 4, AvaTradeAct, Web trading, AvaOptions AvaTradeGO, Mobile trading |
AvaTrade: Located in Dublin, Ireland, AvaTrade is one of the most used Forex brokers. It was inaugurated in 2006, and from the beginning, they have put their customers in the first place. 
The British Bank regulates it. It is also one of the few brokers that offer a bonus of 25% of additional funds to start investing. AvaTrade is very secure, which gives confidence to its customers.
For beginners, it offers the option to obtain a demo account. It allows the new traders to get familiar with the platform and learn investment strategies before they start making risky bets.
It also operates with cryptocurrency and has competitive spreads in the market.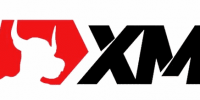 | | |
| --- | --- |
| Broker Type | Market Maker |
| Regulations | FCA, CySec, ASIC |
| Min Deposit | $5.00 |
| Account Base Currency | USD, EUR, GBP, JPY, CHF, AUD, RUB, PLN, HUF, SGD, ZAR |
| Max Leverage |  888:1 |
| Trading Platforms | Metatrader 4/5, Webtrader |
XM.com: It was founded in 2009, and belongs to the XM Group, which is part of the Trading Point of Financial Instruments UK Limited. This broker platform has many exciting features for beginners and experienced traders. You can start an account with $5, or you can try first with a demo account that allows up to $100.000 for investment. 
XM.com works with MetaTrader 4 and 5, that is very friendly for beginners in the trading market. It offers three different accounts besides the demo account. The spreads vary according to each one, with a minimum of 0.1 pips.
In comparison with other brokers, it doesn't have hidden fees or commissions. It allows many transactions within seconds, making it one of the fastest brokers platforms in the current market.