Forex, is simply a shortened down version of foreign exchange and it is the world wide market for the world's currencies in which they are traded on a daily basis. Over $1 trillion dollars are traded on the forex market everyday! 
Making it the world's largest, most liquid market which attracts an endless number of people everyday who hope to profit from its movements. 
To show the enormity of the forex market, not even the world's combined stock markets come close to the sheer size and volume, and that is saying something.
However the world of forex is more complicated than what it is made out to be, and we will look at what exactly forex is and how you can use it.
Below we will discuss 5 of the BEST forex courses that you can take to become a much better trader in 2022. Hopefully this year you can rise to new heights that you never dreamt of. 
It is safe to say that we are not affiliated with any of the programs listed below.
The 5 Best Forex Trading Courses Are:
Forex Trading A-Z
Six Figure Capital
Bizintra
Forex School Online
Learn to Trade
List of the Best Forex Trading Courses

Course Name: Forex Trading A-Z 
Cost: ($194.99 – Udemy)
Website: https://www.udemy.com/course/forex-trading/
This course is for those traders who are just starting out and have relatively no experience when it comes to forex trading. Getting started is probably one of the hardest things to do and Forex Trading A-Z features an in-depth look, and teaches you the absolute ins and outs of the complete forex market. Such things include how to actually trade, as well as various market movements that a beginner should look out for.
Forex Trading A-Z is also great for those who are looking to brush up on their forex trading, and maybe get that extra training in, and improve their skills. Forex trading is a never ending learning curve, since there's always something new to learn, which can help make you money in the markets.
The Forex Trading A-Z course is a lifetime membership where your instructor Kirill Eremenko who has over seven years experience, gives you unlimited lifetime access to the continually-updated content. The course features some of the following:
● Lessons on currency
● Charts, difference between bulls & bears
● Introduction into short selling
● Economic calendar events
Pros & Cons
Looking at a course that offers a lifetime membership for a one time payment of $194.99, it's pretty hard to find any cons. The content is continually updated with Kirill's latest videos outlining his trades.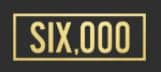 Course Name: Six Figure Capital
Cost: (£800 for lifetime membership)
Website: https://www.sixfigurecapital.com/
Six Figure Capital is a forex trading course that is tailored towards new and inexperienced traders. Six Figure Capital's tenacity lies in its website's sleek design and aesthetics, enticing you in and leaving you wanting to know more. The course founder, Lewis Glasgow has certainly put a lot of hard work and effort into bringing a very informative forex trading course to the masses.
The initial course itself is presented in a relatively simple manner, where Lewis offers a 14-day crash course diving into the world of forex, and exploring various types of trading strategies and tools to help you on your trading journey.
The 14-day crash course is shorter than other courses, but it certainly packs a lot of information into those two weeks. Enough for you to absorb everything you need, without completely overwhelming your brain and turning it into mush. The membership includes the following:
● Lifetime Access
● 14-Day Course
● Harmonic Mastery Course
● Course Bonuses
● Live Trading Sessions
● Access to private Slack community
● Bonus materials (E-books and spreadsheets)
● Updates & Ongoing support
Pros & Cons
Pros: The 14-day crash course contains all the information you need to know in order to get started. As well as the continued and ongoing support and access to the slack community. All-in-all, this is probably one of the best courses out there.
Cons: The first thing you may notice is the £800 price tag, or you can split it up into 12 monthly payments of £97. However, upon applying some very basic mathematics, if we take that £97 and multiply it by 12 (months in the year), the total comes out at £1,164. So you would actually be paying more than the £800 lump sum upfront.

Course Name: Bizintra
Cost: (£99 – with options for subscriptions)
Website: https://bizintra.com/
This is another forex trading course that has been specifically designed for those who are fairly new at trading, all the way up to those who have more experience. One of the main features with Bizintra is that it teaches you how to trade at your own pace, and more importantly, in your own time. I'd say 99% of traders think they have to be at their screens from dusk until dawn, but those days are slowly passing us by. More and more traders are taking a tailored approach whereby they choose their own hours, where they want to trade.
However, some would say that their key aspect is the signals and traders room. This section includes a place for students where they can join a live session with experienced traders Jason Sen and Nick Leeson. Jason and Nick combined have over 30 years of trading experience, as well as experience working in the financial industry as a whole.
These live trading videos are also supplemented by on-demand video tutorials, helping to equip traders with new skills, as well as helping them understand strategies, technical and fundamental indicators.
Pros & Cons
Pros: Being guided by 2 people who have over 30 years experience in this field is something that new traders shouldn't pass up. Not many seasoned traders actually make it, but these 2 clearly have.
Cons: Unfortunately, to have access to ongoing educational resources there is a monthly fee that starts at $130

Course Name: Forex School Online
Cost: (Free)
Website: https://www.forexschoolonline.com/
The Forex School Online is a free resource where newbie, and intermediate traders can go and learn forex concepts for free. Since this is a website completely dedicated to helping students grasp the very basics of the world of forex. Forex School Online features two courses; a beginners platform, which is aimed at those who are eager to learn how to trade. Secondly, there is a more advanced trading course that is aimed at the more knowledgeable traders, that cover strategies, indicators and the psychology of forex trading.
One of the cool aspects that I discovered when looking into Forex School Online is the support that the main instructor, Jonathan Fox offers to his students. Not many forex trading platforms actually offer the level of support that they say they do.
One other thing I noticed is when students enroll in the Price Action Trading Course offered by Forex School Online, it gives students direct access to support from Jonathan via email. Jonathan takes time out of his day to answer questions and comments about a number of different topics.
Pros & Cons
Pros: The fact that the resources are completely free is great. Meaning that anyone can get started with forex, especially those who don't have much money to spare.
Cons: The downside to the content being free is that it loses the credibility, unlike paid resources. But allowing absolutely anyone to access this content in order to get started is a bonus.

Course Name: Learn to Trade
Cost: (Free trial, then a fee to join)
Website: https://www.learntotrade.com.au/
Learn to trade is an Australian-based forex trading platform that is marvelous for those forex beginners. However, those more experienced traders may want to move on, as it features content they are probably familiar with. One of the best things about this course is the way it is delivered. Greg Secker, the lead instructor, has a teaching style that is fun and easy to follow, offering ways to understand complicated concepts in easy, bitesize ways.
Learn to Trade has some introductory educational concepts that are free for anyone, before introducing you to the paid mentorship programs. There are also free trading workshops that are often popping in local hotels or lecture halls.
As well as the paid mentorship programs where a bunch of you are grouped together with a mentor, there are also chances to take part in one-on-one coaching too. This is an option for those people who require that personal touch, and for those who learn better with someone next to them, guiding them on their journey. However, this is a more expensive approach for forex trading and should be considered with a lot of thought before going for this.
Pros & Cons
Pros: Free content is always a bonus as it can give you a sense of what is to come if you decide to pay for more access. Also the free trading workshops give people the chance to meet and greet real forex traders in the flesh and ask them questions. One last thing. The way teaching style from Greg is one I admire, because for me learning has to be fun in order for me to take it in.
Cons: The price for the forex courses are quite pricey, and maybe aren't for those who have little capital, or those who aren't sure if this is right for them just yet. Also with some courses, they require you to travel and pay for your own accommodation and are only available on certain dates, so flexibility may be an issue.
Conclusion
These courses may be some of the best Forex courses available today. Forex is by no means a get rich quick scheme. If you ever come across a Forex course promising instant riches, then that delegitimizes that program right-a-way. 
The list of courses above do have great value but that doesn't mean anyone can just take a course and become an expert trader. These courses are just another tool in a traders kit. A slow, educated and responsible start to forex trading is truly the best way.