Forex Forums can be a great place to learn from fellow traders on a lot of different topics related to Forex trading. 
We have compiled a list of the top Forex forums online. These forum are popular and have huge communities,  are a wealth of knowledge from expert Forex traders and even beginners. 
Joining and participating on online forums can be another tool to help you become a successful trader.
Check out our list down below!
You will find that networking with fellow traders that have the same goals as you can be very encouraging and supportive. 
Updated for 2021!
Our most favorite and in our opinion the best forex forum is Forex Factory. This forum is virtually endless with the amount of different threads and topics. We also recommend this forum because it caters to beginners and expert traders.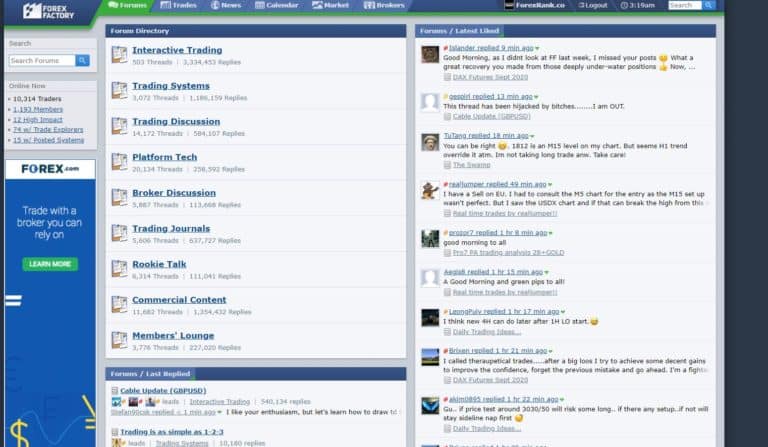 Coming in at number 2 is Elite traders forum. This forum does match the name. The forum does cater a bit more to intermediate to expert traders, which isn't a bad thing. Beginners are best heading to another forum.
Elite traders format is also one of the least user friendly and may at time seem cluttered.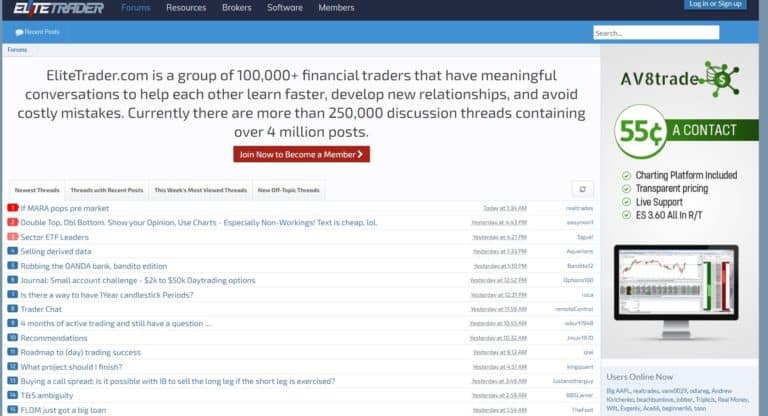 Don't let the name "baby" fool you. The forum is filled with knowledgeable moderators and in general a knowledgeable community of real traders. The site caters more to the newbie traders but it is still helpful.
Babypips is one of the forums at the top of our list so its worth a visit.
Number 4 on our list is Trade2Win. This forum has over 250,000 members. Though forex trading is not at its core it is still a valuable resource for forex traders. Trade2Win is a true traders forum that includes threads on UK shares, US stocks, index futures, options and commodities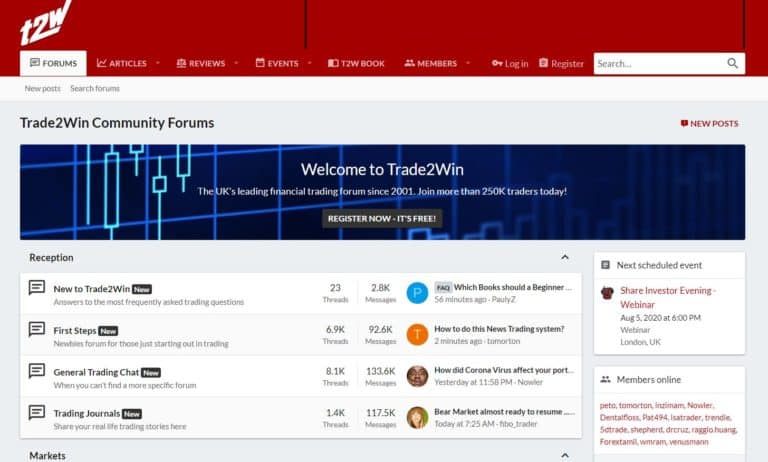 At the bottom of our list is MLQ5 forum. If you havent guessed already this forum is only for metatrader platform traders in general. If you want to learn more about MT4/5 platforms and about using their indicators this is the forum you must visit.
Though the forum isn't very well rounded in terms of depth on forex trading it is still a quality site for metatrader users.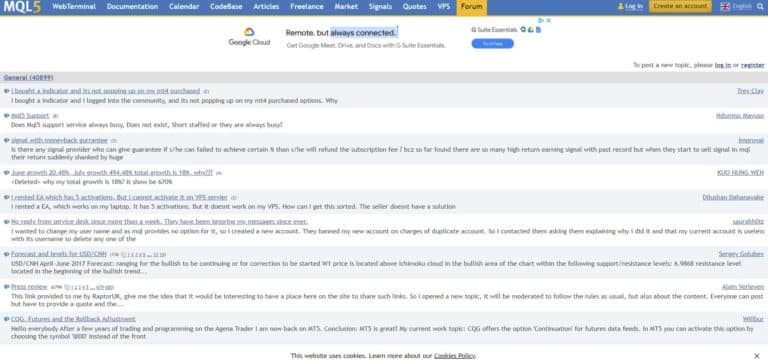 That conclude our list on our pick of the Top 5 Forex Forums. 
If you think we missed a forum that deserves a top spot please let us know by reaching us on Facebook or send us an email.