LMFX is an online trading platform of many financial instruments across multiple markets, offering three account types to match different trading styles.  The trading platform has relatively low spreads, high transaction speeds, and some accounts offer no commissions. Our LMFX review will explain the elephant in the room and a deal-breaker for some will be the fact that the service is based in Macedonia, and thus, its Forex and CFD trading is unregulated by any governmental body. 
If you are looking for an FX trading platform with high trade volume, offering several assets, with low fees but lacks regulation, LMFX may be for you.  Let's look a little closer at our 2022 LMFX review.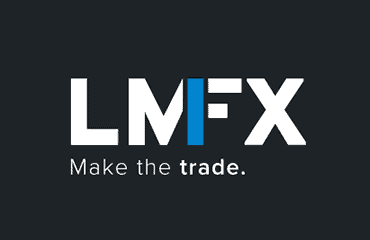 User Rating
[Total Votes:

10

Average Client Rating:

4.3

]
| | |
| --- | --- |
| Website | https://www.lmfx.com/ |
| Live Chat | Yes |
| Telephone | +44 2035192105 |
| Broker Type | Market Maker |
| Regulations | Unregulated |
| Min Deposit | $50.00 |
| Account Base Currency | USD EUR  |
| Max Leverage | 1:1000 |
| Trading Platforms | Metatrader 4, Web trading, Mobile trading |
| Markets | Forex, Commodities, Indices, Stock CFD's |
| Bonus Offered | Yes – 100% credit bonus |
| Funding Options | Credit/Debit card, Bank wire, Skrill, Neteller, Vload, Fasapay |
| US Clients? | Yes |
The online broker LMFX was founded in 2008 by Global Trade Partners Ltd. and provides its worldwide retail and institutional clients with trading services.  LMFX offers trading instruments from various markets, including Forex, Indices, Commodities (including oil, metals, and energies) and large company shares using Contract for Differences (CFD).
It should be noted that CFDs are considered extremely risky investments due to their high leverage. 
LMFX offers several advantages for their customers, including leverage of up to 1000 times for some investments, seven different trading platforms, no fees on deposits, a minimum deposit of only $50, a spread of 0.2 on EUR-USD currency pairs (they offer both fixed and variable spreads), bonuses for newly funded accounts, and slightly improved customer service. 
Compared to other options, LMFX providing competitive conditions for Forex, CFD index, and share trading is good but not exceptional and they do lack a research section.
Offering several account types means that different traders can usually find what they are looking for with LMFX.
LMFX uses the MetaTrader 4 (Mt4) platform and has desktop, web and both IOS (separate iPhone and IPad versions) and Android versions.  The MetaTrader5 is not yet available to the LMFX clients but may be offered in the future.  Additionally, clients can make use of several calculators provided by LMFX to help with their trading:
Fibonacci
Pivot points
Position Size
Pip Value
Risk and Reward
Risk Percentage
Multi-target
LMFX also provides an educational section with the following five topics:
The Basics of Forex Theory
The Basics of Forex Trading
Reading and Interpreting Charts
Trading Strategies
The Right Trading Psychology
While in combination, these courses will not teach the learner to be an expert trader, they will provide foundational knowledge in Forex trading. 
LMFX also has promotions and competitions for trading to expand their business and traders can test their skills against other LMFX members.
In the past, other LMFX reviews has received lower scores for customer service, our experience has been a little better than this; the speed to reply is quick, but we got the feeling that we were an inconvenience rather than a priority just asking a question about signup, so it may depend on who is helping you, or they may have improved their service since their 2008 inception.
LMFX Regulation (or the lack thereof)
LMFX is operated by Global Trade Partners Ltd., which is registered in Macedonia and their offices are in Bulgaria. 
With this structure, LMFX is not regulated but must only follow the laws of Macedonia, which means they can provide offerings that regulated brokers can not, mainly high leverage(1:1000), and access for clients that many other services will turn away due to their nationality or physical location. 
Deregulation also means that if/when something goes wrong, traders don't have the same protections as a regulated broker, and therefore there is more risk.  LMFX states that their client's funds are held in designated and segregated, pooled "client accounts," separate from the company's accounts. 
LMFX states that, in the event of liquidation, funds in the client accounts will be returned to clients (less administration and distribution fees).  Regarding the payment gateways they use, LMFX states that the services they employ have been in business for several years, and they use several to spread risk further. 
While these all sound like positive things, and LMFX has been in business for over a decade, lacking regulation, there is no certainty that any of the statements are true, so buyer beware.
LMFX offers several accounts to match different traders styles and needs. 
In our LMFX review shows the main three types offered are Premium, Zero and Fixed accounts, having different spreads commissions, leverage and other minor differences. 
Free demo accounts with unlimited usage of up to 100,000 fake dollars are available to test out the service as well as test any trading strategies or Expert Advisors (E.A.s). 
Investors requiring Islamic banking accounts should note that LMFX can not serve their needs due to the overnight swaps that LMFX charges. 
Premium Account
These have a minimum deposit of $50 with variable spreads as low as one pip and no commissions.  Lot sizes can range from 0.01 to a maximum trade of 60 lots, and leverage of up to 1:1000 is possible. 
Here are the highlights of the Premium account: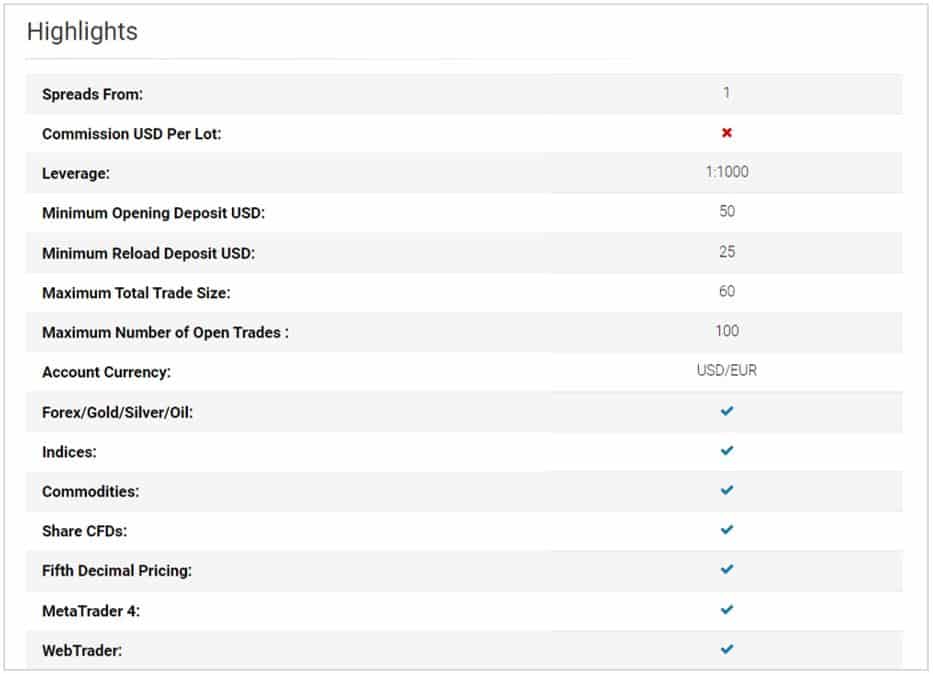 The premium account also provides a personal account manager who may be very useful when there are problems. 
Premium accounts can take advantage of the bonus programs, which are currently:
Zero Account
The Zero account provides low trading with no mark-ups and spreads from 0.0 pips. 
Traders trade on the raw interbank spread, which brings trading costs down. 
A minimum of a $100 deposit is required, and there is a commission starting at $4 per lot, with lot sizes ranging from 0.01 to a total of 100. 
Those doing scalping or high volume trading are best suited for this account which has a leverage of up to 1:250.
Here are some of the Zero account highlights:
Fixed Account
This type of account is best suited for Expert Advisors working with fixed spreads.  
The Fixed account, which also offers a Personal account manager, requires a minimum deposit of $250 and has a minimum lot size of 0.01 up to 75, with leverage up to 1:400. 
The Fixed account highlights: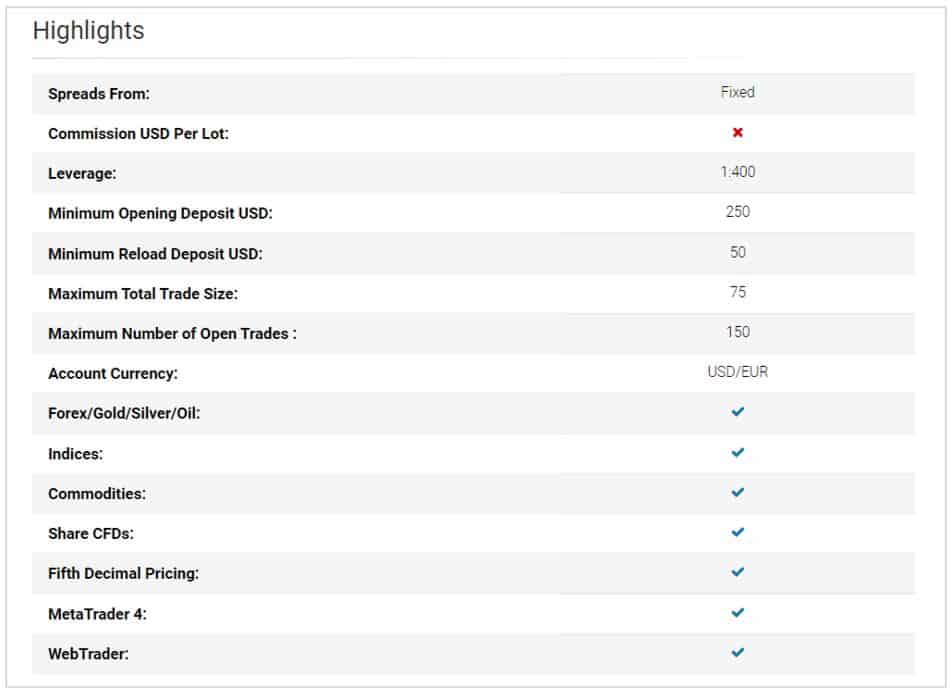 Margin Calls and Stop Outs
The margin call for the Fixed and Zero accounts is 50% and for the Premium is 30%. 
This margin level is the amount a trader needs to maintain to keep a position open. 
A margin call notification is sent through the MT4 platform when the level is reached. 
If falling below the maintenance margin, the margin call is made, and open positions are closed. 
The stop out percentage is 15% for Fixed and Zero accounts and  20% for a Premium account. 
A stop out is a liquidation to avoid further account losses.  The stop out is triggered automatically when the value is reached and will close all open positions. 
It is the trader's responsibility to monitor open positions and ensure sufficient funding. 
LMFX's fees depend on the account type and current market.  LMFX charges commissions and several other fees, including:
withdrawal fee, which varies depending on the method of payment
inactivity fee
deposit fee
commissions of CFD shares
LMFX has both fixed and variable spreads, but the spreads can change, and this can be from zero pips to 25 pips, all depending on the market volatility.  Knowing what you are working with is critical. 
Besides the ability to trade with high margins, LMFX's selection of tradable assets is their best feature.  This broker currently offers 161 different assets for trade.
Forex
LMFX offers 48 currency pairs, so that most traders will be happy with this selection.  Pricing is Variable with the Premium account; fixed with the Fixed Account and tight spreads plus commission with the Zero Account.  Swaps are allowed, and triple SWAPS are applied on positions held over a Wednesday.
Indices
LMFX has trading of 9 indices from the U.S. (S&P, DJIA, Nasdaq, and USD), UK, Spain, Germany, France, and Australia.  These are in CFD form with leverage and low commissions and no overnight charges.
Shares
LMFX has CFD shares available for the NYSE(15 stocks), Nasdaq (11 stocks) and London Stock Exchange(LSE ) with swaps available (triple on Wednesdays)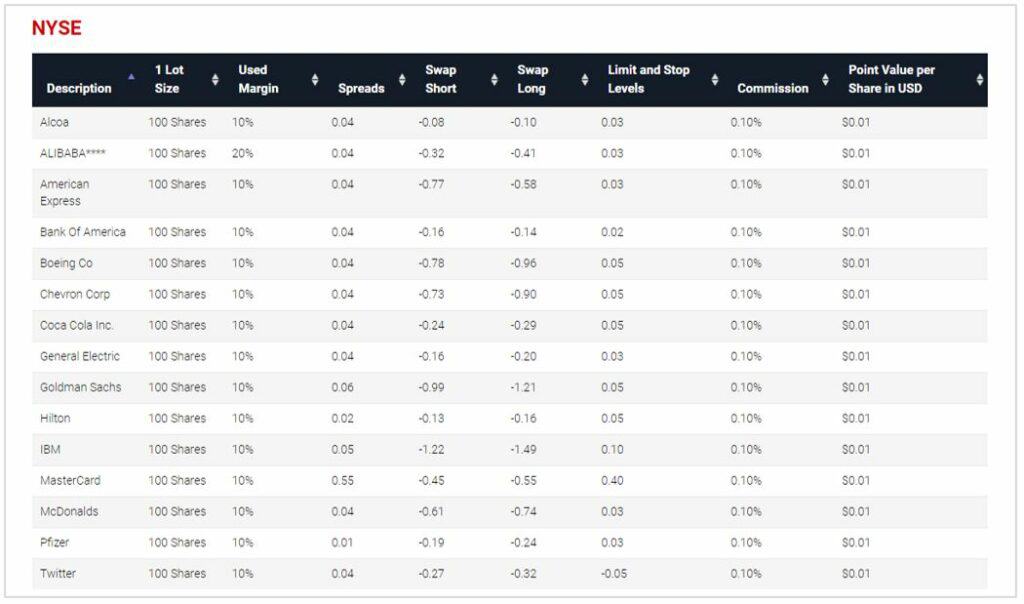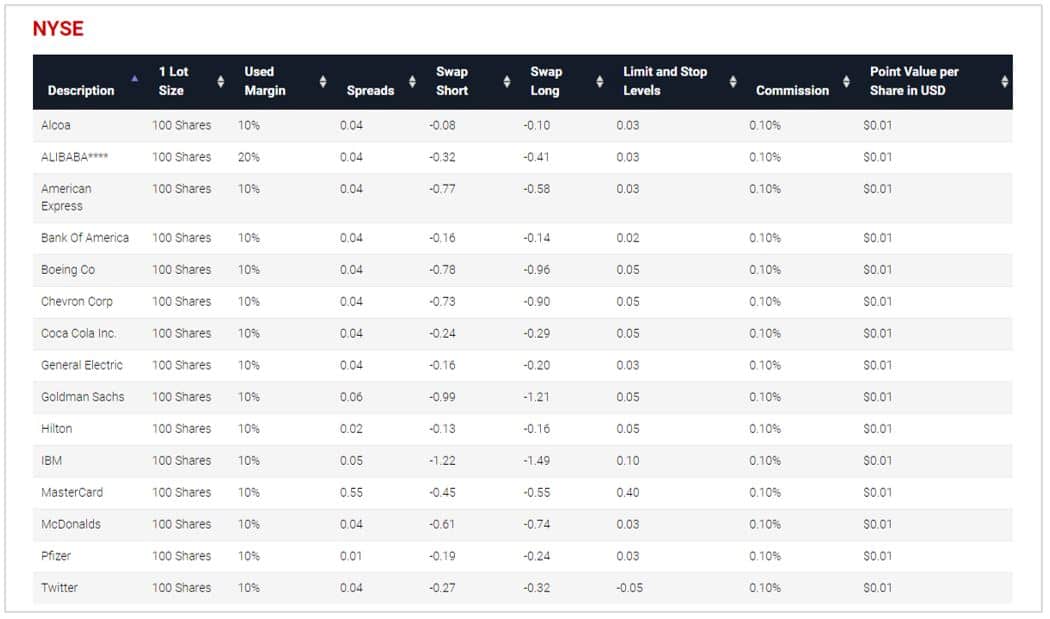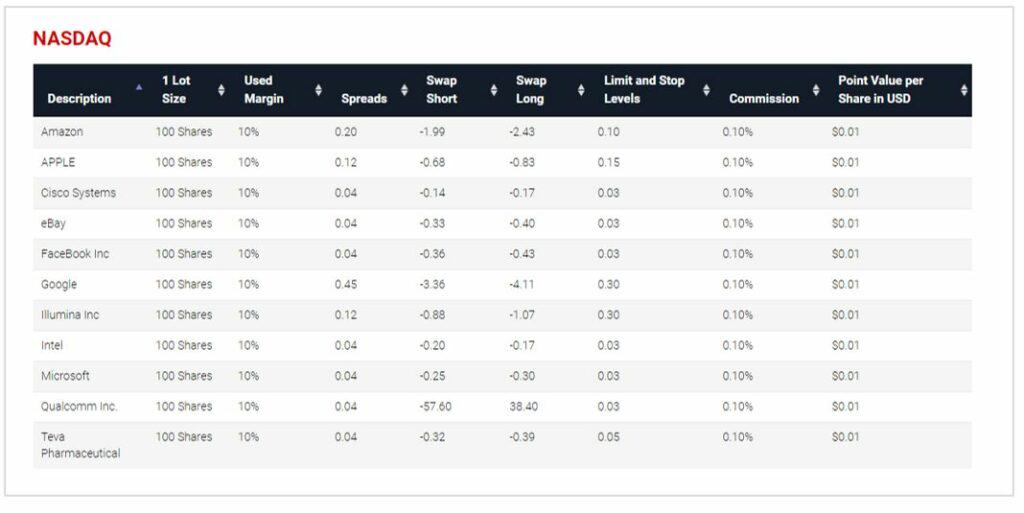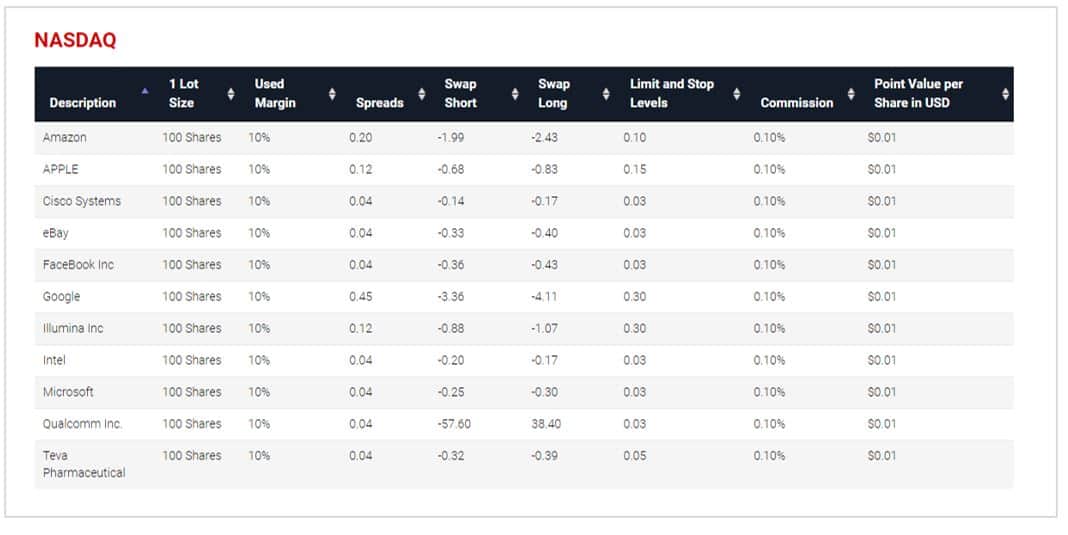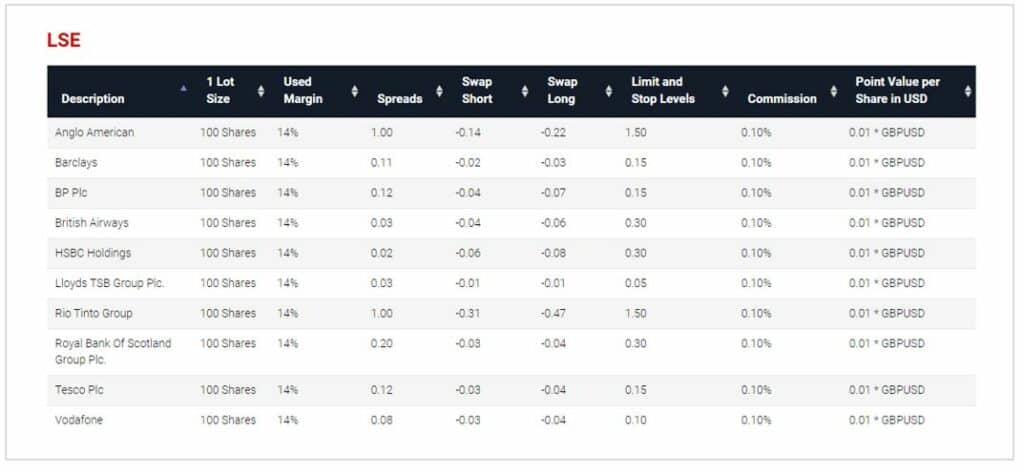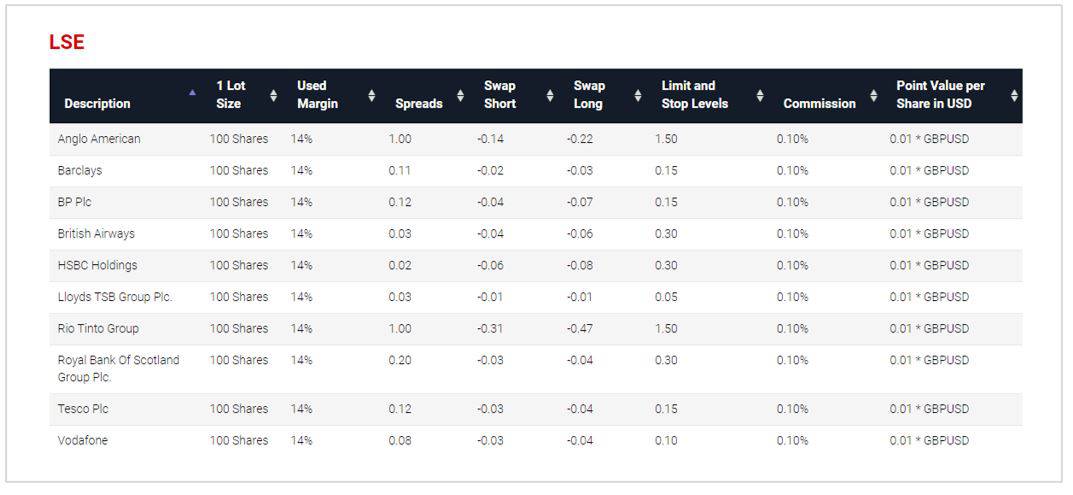 Metals and Energy
Gold, Silver, Natural gas, and Oil can be traded against the USD, Oil against the U.K. pound, and Gold and Silver against the Euro.  Swaps are allowed, and triple swaps are paid for Wednesdays.
Other Commodities
Coffee, Copper, Palladium, Platinum, and Sugar can be traded.  All commodities are traded in CFD form.  Swaps are possible, but triple swaps are paid for Wednesdays.  
Account opening, Funding, and Withdrawal Methods
Registration for a free demo account is easy; just put in an email address and LMFX will send you a verification link; once verified, a second email provides you with your login and passwords.
From there, if you wish to do real money trading, you will need to deposit a minimum of $50, and you will be asked the standard compliance question list ensuring you know the risks of trading. 
Next, you will need a color copy of your passport or another government-issued photo i.d., like a driver's license and a less than three-month-old document for address confirmation, such as a bank statement or utility bill. 
Here are the available methods for deposit and withdrawals that LMFX offers (as well as the withdrawal fine print):
MetaTrade 4 Platforms and VPS
LMFX is currently using MetaTrade 4 for their platform.  MT4 is available on Windows Desktop, Apple iOS, with both phone and tablet forms, and on Android. 
The MetaTrade 4 platform is popular and likely already known by experienced traders who have used it on other trading sites. 
MT4 has gained traction because of its intuitive graphical user interface (GUI) and a decent supply of technical trading features. 
MT4 provides quick access to market quotes, trading instruments, and efficient loading of its charts. 
The MT4 platform has over 50 technical indicators, including trends, oscillators, volumes, Bill Williams indicators, and several custom indicators. 
The desktop version of MT4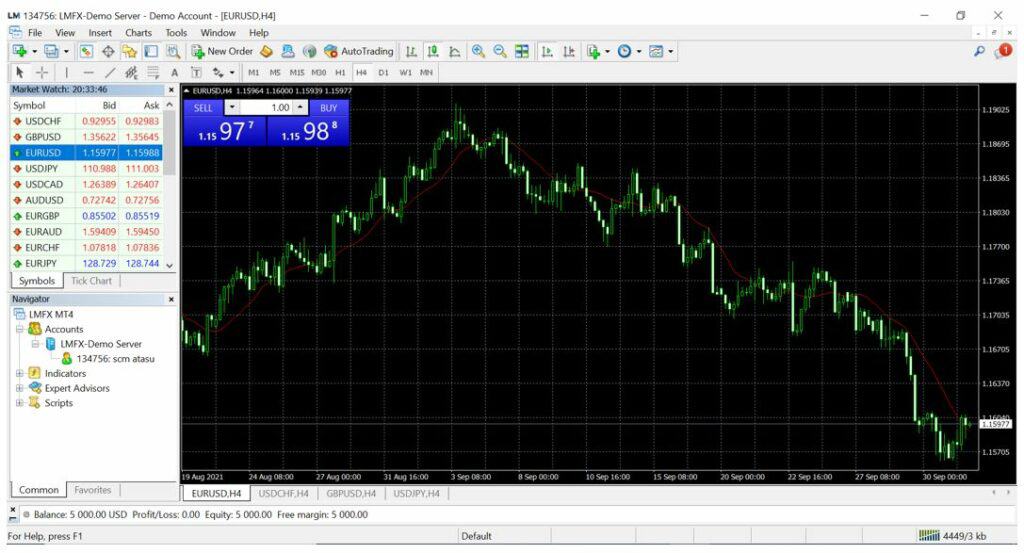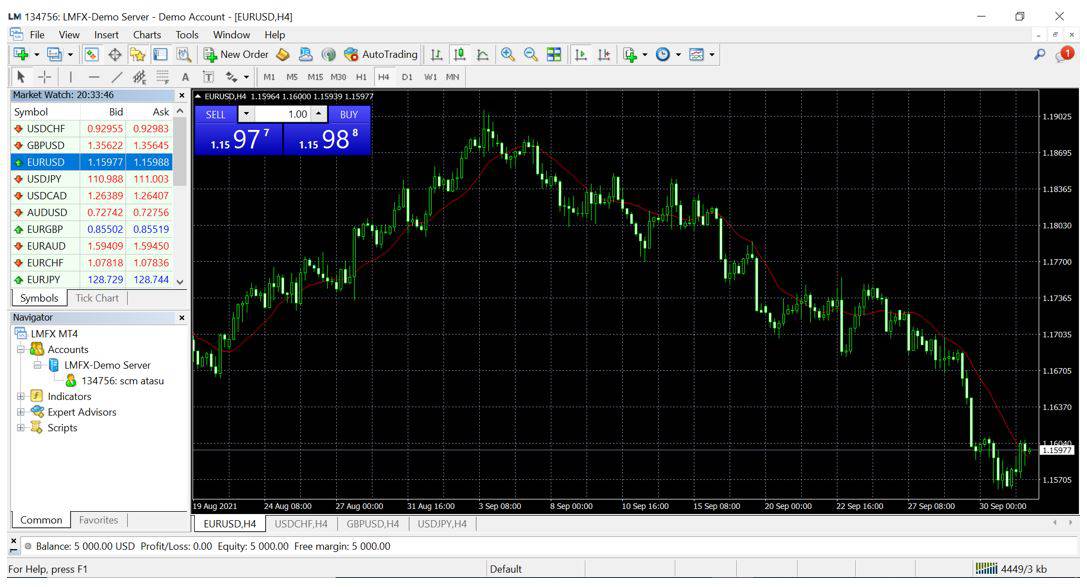 The MT4 platform will also allow the user to create any customized indicators as well as set alerts, allowing them to monitor the market more efficiently. 
MT4 does support multiple order types to fit the needs of any trader, and there is a strategy tester for testing an Expert Advisor or a preset/custom indicator. 
Because of the use of MT4 on many brokerage sites, there is a massive supply of available information, strategies, and tactics for using MT4 on several sites.


The mobile and web versions of MT4 are also quite good and will closely match the desktop version; useful for traders who are on the go and need access to their trading account from anywhere with an internet connection. 
We found that the web version suffers from server connection issues, especially if simultaneously logged onto the desktop version; maybe we were unlucky, but it did happen. 
MT4 was designed to trade Forex; however, there is an MT5 offering that has been available since 2016, and it is intended to better trade non Forex CFDs. 
MT5 is not currently available on the LMFX platform, and there is no mention of when or if it will eventually be available.
Virtual Private Server(VPS)
Through the MT4 platform LMFX offers a VPS to run a trading platform remotely 24 hours a day. 
The VPS is meant for those using an automated Expert Advisor or with an unreliable internet connection. 
The service will cost $20/month or is provided free to clients with a trading account balance of over $5,000. 
Economic Calendar
LMFX provides an economic calendar for their clients, which is especially useful for fundamental analysis to keep up with the latest news and automatic trading movements.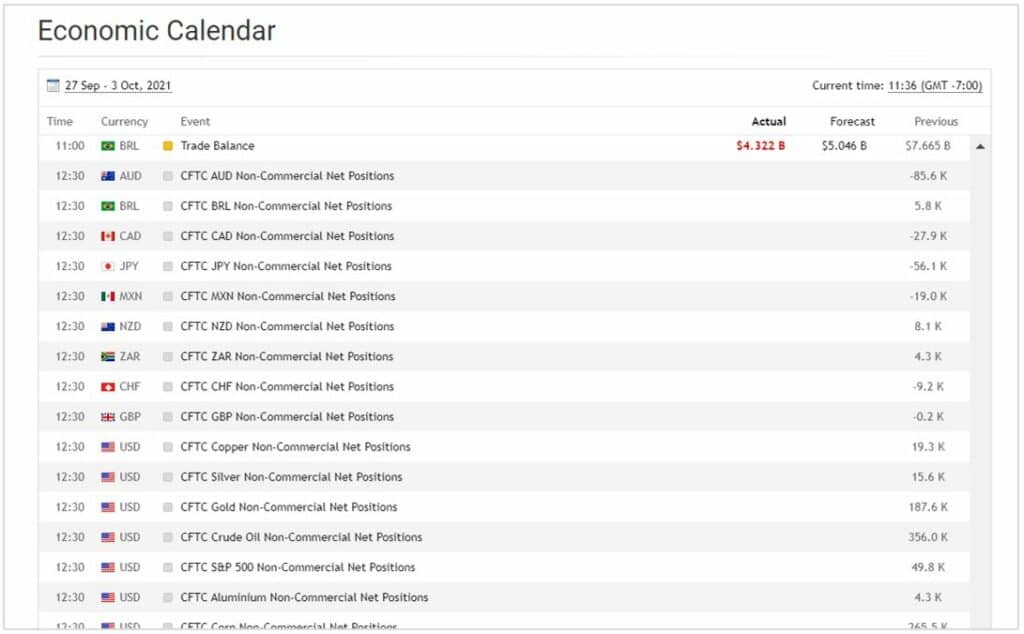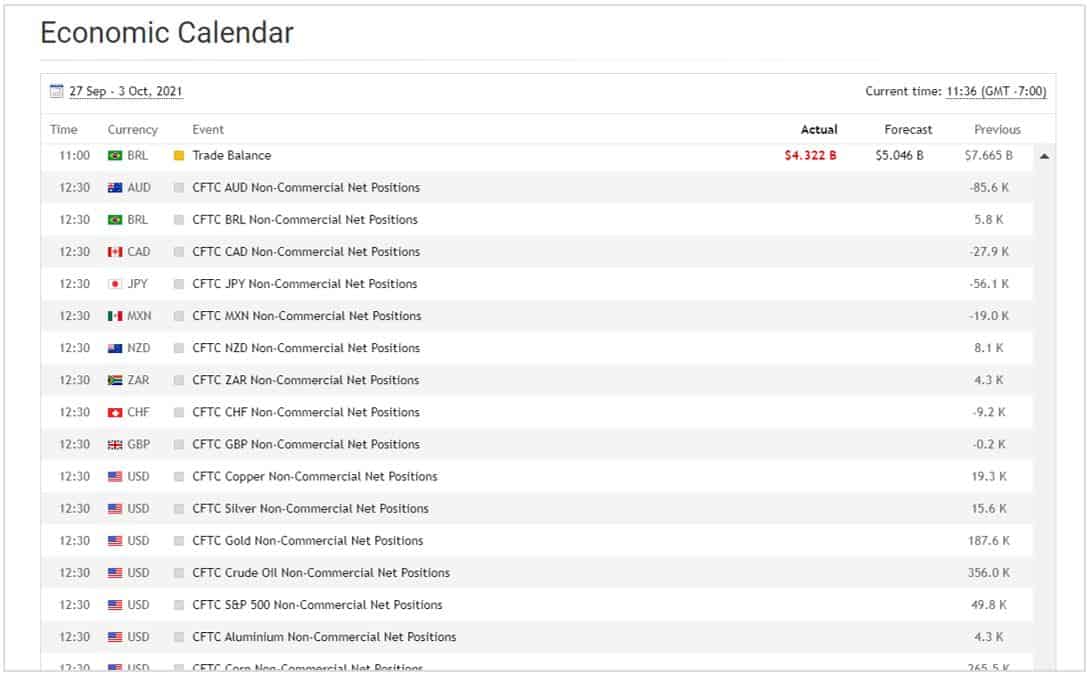 LMFX Review Pros and Cons
PROS
Easy to use MT4 trading platforms
Commission-free trading available
161 different  trading instruments
Low spreads with rapid execution speeds
Accounts with Fixed or variable spreads
Several deposit/withdrawal methods
Free deposits and withdrawals
Trading calculators and other helpful tools
Free VPS for accounts over $5,000
24hr/5 day per week multilingual customer support
CONS
Brokerage is unregulated
MetaTrader 5 (MT5) platform unavailable for CFD trading
No Islamic banking, swap-free accounts
Is LMFX regulated?
LMFX is operated by Global Trade Partners Ltd, which is registered in Macedonia and their offices are in Bulgaria. LMFX is not regulated but must only follow the laws in Macedonia, which means they can provide offerings that regulated brokers can not.
Does LMFX accept US clients?
LMFX is one of the only offshore Forex broker that accepts US clients. This is largely due to the fact that LMFX is unregulated by any official financial authority. Many US client reviews of LMFX have stated no big issues accepting US residents.
Can you trade Bitcoin on LMFX?
Cryptocurrency trading is not provided by LMFX. This includes Bitcoin, Ethereum and other popular cryptos.
LMFX has a wide selection of assets to trade that will fit the needs of most traders, including Forex, commodities, indices, and stocks in CFD form.  
While we got responses from the customer service, it was not as pleasant and helpful as other services tried, which seems to be a common attribute from comments from several other sources of LMFX reviews.  
The offering of high leverage and low minimums for deposits is good for someone wanting to get into Forex trading.  Though the site has a decent history (length of time-wise), the lack of regulation may be the deal-breaker for some who desire a little more assurance than the site saying what they do.  
Even with our detailed LMFX review, No brokerage is guaranteed, but this could be too much for some.  We suggest you try the free Demo account and see if it fits your needs; if you like the offering and are comfortable after testing it out, then go for it.
Author: Stephen Masters –  is a serial entrepreneur and international businessman, with a love for teaching the ways of wise investment. Stephen has worked in several countries in the fields of services marketing, strategic planning, trade, advertising, data science, and commodities. In his free time, he enjoys finding a city's best taco truck, learning foreign languages, and backpacking.
Reviewed and edited by: Mark Prosz
Sources of information and credits for this post include: https://www.lmfx.com/
*A portion of the Sign up links to brokers websites are affiliate links. We may receive a commission with no charge to you. This enables us to keep creating helpful forex trading content for our readers for free.