UK Regulated Forex Brokers
It's always recommended to choose a licensed and regulated forex broker to ensure the security of your invested funds; why not trade a UK regulated forex broker? This guide explores what makes the UK an attractive forex trading destination, how UK forex brokers are regulated, UK broker lists and the measures protecting investors.
London is one of the most developed financial centres globally, and the city is the largest foreign exchange centre in the world. In April 2021, London reached a record high of $3 trillion in average daily turnover, representing a large proportion of the average $6.6 daily trading volume.
The UK offers a robust regulatory framework. The City of London attracts top talent from every continent. The country has a developed corporate services ecosystem. These are three important reasons that make the UK a hospitable environment for retail forex brokers.
The UK is considered one of the most reliable jurisdictions for accessing financial services. The positive reputation the UK has comes from the highly regulated financial markets in the country. Traders are drawn to the stability and integrity the UK regulated forex brokers offer. 
Updated for 2023.
List of Forex Brokers That are FCA Regulated
| | |
| --- | --- |
| FX Broker | UK Regulated |
| CMC Markets | Yes |
| eToro | Yes |
| Forex.com | Yes |
| FXCM | Yes |
| FxPro | Yes |
| FXTM | Yes |
| HYCM | Yes |
| Oanda | Yes |
| Pepperstone | Yes |
| IC Markets | Yes |
| ThinkMarkets | Yes |
| TickMill | Yes |
| XTB | Yes |
| XM Group | Yes |
Here are some key points on UK regulated Forex brokers that are FCA regulated:
UK Financial Services Regulation
The United Kingdom's financial services regulation was overhauled in 2013 when the Financial Services Act 2012 came into force on the 1st of April 2013. The UK's financial services are regulated and supervised by the Bank of England's Financial Policy Committee, the Prudential Regulation Authority and the Financial Conduct Authority. 
The Prudential Regulation Authority (PRA) is part of the Bank of England. It regulates approximately 1,500 banks, building societies, credit unions, insurers and major investment firms to judge whether they comply with regulations, are being operated by competent people and have their customers best interests in mind.
The Financial Conduct Authority (FCA) is an independent regulatory body responsible for regulating the UK's financial markets. The FCA monitors the conduct of 51,000 financial services firms and financial markets and primarily focuses on products and services targeted toward retail consumers. The FCA regulates investment firms, electronic money institutions, payment institutions, funds, pensions and other financial services. 
The Financial Policy Committee (FPC) is part of the Bank of England and is responsible for macro oversight of the UK's economy and financial services. The committee consists of Bank of England employees and several external experts. The FPC identifies, monitors and takes steps to remove or reduce systemic risks to protect and enhance the integrity and resilience of the UK financial system.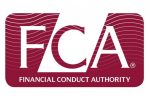 Introduction to the UK Financial Conduct Authority
The UK's derivatives markets, such as forex & CFD trading and spread betting, are regulated by the Financial Conduct Authority, or the FCA. 
The FCA was established on the 1st of April 2013 under the Financial Services Act 2012 and replaced its predecessors, the Financial Services Authority. 
The FCA serves as the financial services consumer watchdog organisation and a regulator. The organisation is independent of the government and the Bank of England. Funding comes from charging licensing fees to all the regulated financial services companies.
All FCA regulated brokers must comply with the strict regulations in the UK. If any customer is financially abused or defrauded, the FCA conducts an inquiry and investigates accordingly. If companies act irresponsible and reckless, they can suspend or revoke their license and inflict severe punishment against the company and the owners and directors.
Any forex broker based in the UK or providing services in the UK must be licensed or registered with the Financial Conduct Authority.
Key characteristics of FCA brokers
Per the FCA's regulations, here are some key requirements that UK-regulated forex brokers, contract-for-difference brokers and spread betting platforms must follow when offering services to retail customers:
Keep their customers' funds in segregated bank accounts. Payment accounts with electronic money institutions and e-wallets are not sufficient for safeguarding customer funds.

Negative balance protection must be provided to ensure customers cannot lose more funds than amounts specifically dedicated for trading speculative assets, such as forex and CFDs, 

Firms operating as dealers (market makers) must maintain a minimum capital requirement of €730,000. 

Firms operating as intermediaries (straight-through-processing) must maintain a minimum capital requirement of €125,000.

All brokers must submit regular reports concerning different aspects of the business. Some reports are required daily, monthly, quarterly and annually, depending on the scope of data. For example, capital adequacy requirements are reported daily, whereas audited financial statements are required annually.

Regulated brokers must submit their business plans, anti-money laundering & terrorist financing policies, terms of business, operational procedures, business continuity & disaster recovery plans and other procedures to the FCA to prove strict controls are established.

The FCA will perform thorough background checks on shareholders and directors of the company. The regulator also assesses the qualifications of senior employees to ensure they're competent enough to perform their duties.

Retail forex brokers are required to protect their clients under the Financial Services Compensation Scheme (FSCS). Protection for traders against "broker issues" guarantees up to £85,000 in compensation through the scheme.

Must place risk disclosure statements on the website to warn traders of the risks associated with trading forex and CFDs.
Best UK Forex Brokers List 2023
Forex Rank has composed a list of the most reputable UK FCA regulated forex and CFD brokers. The FCA regulates all brokers that are listed below.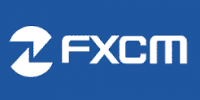 | | |
| --- | --- |
| Broker Type | Market Marker – non dealing desk |
| Regulations | IIROC, CIPF, FCA, ASIC, FSA |
| Min Deposit | $50.00 |
| Account Base Currency | USD CAD EUR JPY GBP |
| Max Leverage | 400:1, EU Clients 1:30 |
| Trading Platforms | Metatrader 4, Web trader, Trading Station, NinjaTrader |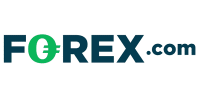 | | |
| --- | --- |
| Broker Type | Market Maker |
| Regulations | NFA, CFTC, RFED, FCA |
| Min Deposit | $50.00 |
| Account Base Currency | USD CAD GBP |
| Max Leverage |  50:1 / 30:1 |
| Trading Platforms | FOREXTrader, Metatrader 4 |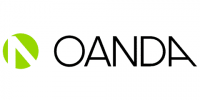 | | |
| --- | --- |
| Broker Type | Market Maker |
| Regulations | IIROC, CIPF, NFA, FCA, CFTC, ASIC, MAS |
| Min Deposit | $1.00 |
| Account Base Currency | AUD CAD EUR GBP HKD JYP SGD CHF USD |
| Max Leverage |  50:1 / 30:1 |
| Trading Platforms | Web trading, Metatrader 4, Oanda desktop trading platform |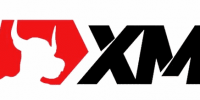 | | |
| --- | --- |
| Broker Type | Market Maker |
| Regulations | IFSC, CySec, ASIC, FCA |
| Min Deposit | $5.00 |
| Account Base Currency | USD, EUR, GBP, JPY, CHF, AUD, RUB, PLN, HUF, SGD, ZAR |
| Max Leverage | 888:1 / 30:1 |
| Trading Platforms | Metatrader 4/5, Webtrader |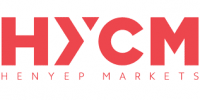 | | |
| --- | --- |
| Broker Type | Market Maker |
| Regulations | FCA, CySec, CIMA, DIFC |
| Min Deposit | $100.00 |
| Account Base Currency | USD, EUR, GBP, RUB, AED |
| Max Leverage | 1:500, EU Clients 1:30 |
| Trading Platforms | Metatrader 4/5 |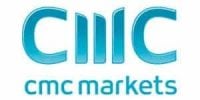 | | |
| --- | --- |
| Broker Type | Market maker |
| Regulations | IIROC, CIPF, FCA, ASIC |
| Min Deposit | $200.00 |
| Account Base Currency | USD CAD AUD EUR GBP |
| Max Leverage | 30:1 |
| Trading Platforms | CMC Markets Platform, Mobile trading |
** Leverage applies to all the EU regulated entities of the group. Leverage depends on the financial instrument traded.
UK Forex Regulation and Brexit
Although the Brexit transition period concluded on the 31st of January 2020 and the UK is no longer part of the European Union, many EU Directives from the 47 years have been integrated with British law. For example, the MiFID II regulation gave product intervention powers to national financial markets regulators. ESMA, the European Union's supranational regulator, was implemented into UK law via the statutory instrument 2018 No. 1403 called The Markets Financial Instruments (Amendment) (EU Exit) Regulations 2018. The main difference in the regulation is the term 'ESMA' is substituted with 'the FCA'.
Considering the FCA retains product intervention powers from MiFID II, the regulator has also retained the same restrictions on the retail marketing, distribution and sale of contracts for differences and similar speculative investments, as defined in the FCA's Handbook, section COBS 22.5.
The FCA has retained most of the MiFID II, and regulations remain mostly the same for UK forex brokers.
Forex Leverage in the UK
In 2018, the European Securities and Markets Authority (ESMA) introduced product intervention measures restricting how speculative investments are sold to retail traders. One of the most controversial measures was limiting how much leverage could be offered to retail customers.
Before the measures, it was common for UK regulated brokers to offer up to 1:500 leverage on major forex pairs like EUR/USD and GBP/EUR. The current leverage ratios are:
1:30 for major currency pairs;

1:20 for non-major currency pairs, gold and major indices;

1:10 for commodities other than gold and non-major equity indices;

1:5 for individual equities and other reference values.
It's possible to get higher leverage when trading with UK forex brokers by becoming an elective professional client. Becoming an elective professional client means that you are treated like a professional. Brokers are not required to offer professional clients any protections afforded to retail traders, such as leverage restrictions, risk warnings, negative balance protection and investor compensation schemes. 
To become an elective professional client, you need to meet two of three requirements listed below:
You have carried out transactions, in significant size, on the relevant market at an average frequency of 10 per quarter over the previous four quarters;

The size of your financial instrument portfolio, defined as including cash deposits and financial instruments, exceeds €500,000;

You have worked in the financial sector for at least one year in a professional position, which requires knowledge of the transactions or services envisaged.
Product Intervention Measures on Forex & CFD Products
Leverage is not the only restriction the FCA and other European financial markets regulators have imposed on brokers. The other restrictions include:
Restrictions on incentives:

There is a ban on all financial incentives, such as deposit bonuses and rebates. 

Margin close-out rules:

A clients' position must be closed if their accounts' net equity falls below 50% of the margin needed to maintain positions.

Negative balance protection:

Traders cannot lose more than their account balance, even if positions cannot be closed due to volatile market conditions, meaning traders cannot be in debt to their broker.
Standardised risk disclosures: Standardised and very specific risk warnings and disclosures must be put in plain sight on any form of communication to customers.
UK Forex Scams
UK forex brokers are regarded by many as the most reputable forex brokers worldwide. The high interest in the forex market and loose business regulations in many offshore jurisdictions have enabled many scammers to enter the forex market. 
Because of the strong regulation, many scammers create fake websites to impersonate brokerages or falsely claim to be FCA regulated when in reality, they are not. The FCA regularly publishes warnings on its website to warn traders of potential scams and imposters. 
Before registering with a broker, you should always check if the company is genuinely licensed and authorised by the FCA by checking the FCA's Financial Services Register.
If you want to become a successful trader, you should find the right forex broker.
Forex tax in the UK
If you are a tax resident of the United Kingdom, you might need to pay tax on profits from your forex trading and investing activities. Whether you pay tax and the type of tax you pay depends on the instruments you trade and how you're classified as a trader. 
In general, any income is taxed. However, there are some exemptions and exceptions. For example, gambling winnings are not taxable in the UK, and capital gains are treated differently from income.
Therefore, if you're considered a speculative trader, you might not need to pay income tax as your trading strategy can be described as gambling. Even better, spread betting is always tax-free because it is classified as gambling under tax law, even if the underlying product is currency pairs or stocks.
If you're trading forex or CFDs as your main source of income, then you should pay income tax on those profits.
If you're considered a private investor and hold long term positions, you might be required to pay capital gains tax on your profits. 
Whether you should pay tax on forex profits in the UK is circumstantial. Therefore you should talk to a professional tax advisor familiar with capital markets.
UK Forex Broker Payment Methods
Because the UK is a trusted and developed financial ecosystem, forex brokers have access to some of the best payment methods. Most forex brokers offer numerous payment methods, such as wire transfers to reputable banks, PayPal, Skrill and Neteller. They may fund their account with VISA, Mastercard, JCB, Union Pay and other card networks.
Are FCA Regulated Forex Brokers Safe?
The regulatory framework offered by the FCA ensures that the forex brokers function in the interests of traders and provide a transparent trading environment. Preventing financial malpractice is one of the primary objectives of the FCA. 
The regulator frowns upon and squarely deals with scams, fraud, misconduct and misrepresentation of forex trading activities.
Brokers regulated within the UK work hard and must follow many rules to protect traders. It is thus unlikely that you will be scammed when you trade with an FCA regulated forex.
Advantages and Disadvantages of FCA Forex Regulation
Pros of FCA forex regulation:
Peace of mind:

The FCA is one of the most reputable financial markets regulators globally, and this offers peace of mind to traders and investors. 

Segregated funds:

brokers must keep segregated bank accounts to hold their clients' deposits and not use customer money to operate the business, even for depositing with liquidity providers. 

Investor compensation fund:

Traders who open an account with UK regulated forex brokers are assured their funds are protected by a compensation fund. 

Dispute resolution procedure:

A dispute resolution procedure is available if you have any complaints about an FCA regulated broker.
Cons of FCA forex regulation:
No bonuses or rebates:

UK regulated forex brokers do not offer any bonuses or incentives. You'll need to look elsewhere if you're seeking

forex broker bonuses

.

Leverage is capped at 1:30:

Leverage is capped at 1:30 for major currency pairs and 1:20 for minor and exotic currency pairs. High margin requirements can be counterproductive for many trading strategies. To find high leverage brokers, refer to our

500:1 leverage forex brokers guide

.

Cryptocurrency CFDs are banned:

The FCA banned cryptocurrency CFDs from the 6th of January 2021.
UK Forex Brokers Frequently Asked Questions
Is it easy to get a forex broker license in the United Kingdom?
No. It's very difficult to get a license to operate a forex brokerage in the United Kingdom. Some consultants suggest the process can take up to one year. A significant amount of cost and effort is required to obtain a license to provide any financial services, especially if the company holds customers' money.
What happens if a regulated UK broker becomes insolvent?
If a UK-regulated forex broker experiences financial issues, is shut down for violations, becomes insolvent or files for bankruptcy, FCA ensures that traders are compensated via the Financial Services Compensation Scheme (FSCS). Under this scheme, the registered brokers must keep a percentage of their profits in a pool to compensate the clients. The (FSCS) makes it possible for the trader to get a maximum of £85,000 when their broker goes bankrupt. This scheme means if a broker is insolvent, traders would be entitled to compensation of up to £85,000.
I'm from the UK. Can I only trade with brokers from other countries?
Yes. Nothing is prohibiting UK residents from trading with forex brokers from other countries. However, if you're considering trading with an overseas or offshore broker, consider that you might not be afforded the same protections should anything go wrong. If you're determined to find a broker outside the United Kingdom, explore our top forex brokers list for 2022.
Is hedging allowed with UK forex brokers?
Unlike the United States, where forex brokers must adhere to strict guidelines related to forex trading, such as prohibiting hedging and enforcing first-in-first-out (FIFO) rules on netting, UK forex brokers are free to provide hedging options for traders. 
Can I trade binary options with UK brokers?
Binary options are permanently banned in the UK. Brokers authorised by the FCA are not allowed to offer them, and overseas brokers cannot offer them to UK residents.
Author: Mark Prosz
Sources of information and credits for this post include: 
https://www.fca.org.uk/news/statements/fca-confirms-permanent-ban-sale-binary-options-retail-consumers
https://www.fca.org.uk/news/press-releases/fca-bans-sale-crypto-derivatives-retail-consumers
https://www.bankofengland.co.uk/markets/london-foreign-exchange-joint-standing-committee/results-of-the-semi-annual-fx-turnover-survey-april-2021
*A portion of the Sign up links to brokers websites are affiliate links. We may receive a commission with no charge to you. This enables us to keep creating helpful forex trading content for our readers for free.